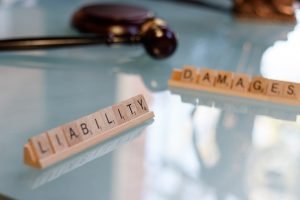 Once you start a business, you are vulnerable. Make a mistake, and, in this culture, someone will sue. Everyone wants their pound of flesh these days, and they don't care about the consequences. For a startup, a single court case, win or lose, can be destructive. The fees alone are enough to bankrupt a new company. Your liability, then, can be a killer.
Business Responsibility And Accountability
Of course, every business needs to take responsibility for its action. Should you make an error, then you have to pay the consequences. No one is above the law. But, it's the mistakes in the first place which are questionable. To err is human, yet it doesn't mean you can't limit the damage. Eliminate the errors and your corporate liability reduces by a huge margin.
All you need to know are the ways to cut out the errors, which is easier to say than it is to accomplish. The good news is there is a list of five tips underneath which will come in handy. Here are the best ways to limit your liability in the industry.
Choose The Correct Setup
As soon as an idea pops into your head, you need to research which formats best suit your needs. As a rule, there are four that are worth considering: a sole proprietorship; a limited liability company; a corporation; and a partnership. All of them have their pros and cons, but some are less effective as others and you need to think about this before making a decision.
Regarding liability, a sole proprietorship is a terrible idea. Although it gives you control of the business, it also means you're personally liable for any debts or suits. If someone files papers, then you'll have to pay them out of your assets. Aside from leading to bankruptcy, it can lead to homelessness as entrepreneurs have to sell everything to level the balance sheet.
The other three are much better options because they put barriers in place. Yes, people can still take you to court yet it will be the business in the dock. On the whole, this is the better of two evils as there are more options for companies. Individuals tend to dig a deeper hole and increase their liability.
Hire An Accountant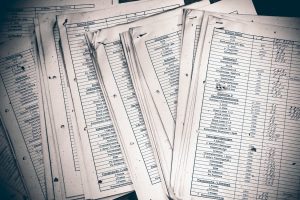 Probably the biggest reason for liability is debts. Companies accrue massive balances they can't pay back and the creditors come calling. Because it's a slam dunk case, there is no way to get out of this financial mess. The only thing you can do is set up a payment plan, yet it isn't much help when you've got multiple arrears. Although it's an obvious thing to say, bosses should avoid dipping into the red in the first place.
By only taking out loans you can afford to pay back and paying them back on time, you should stick to the black stuff. Of course, it's pretty easy on paper but harder in practice, which is why an accountant is an excellent resource. They'll keep track of your incomings and outgoings as well as your expenses and create a tight budget. Stick to it and there shouldn't be any bailiffs knocking on the door threatening to huff and puff and blow it down.
People who are experts with numbers know how to keep the IRS at bay, too. A startup is liable to pay tax, and you should contribute with your fair share. However, an accountant will tell you how much you should and shouldn't pay thanks to their experience. There are legal loopholes and you want to exploit as many as possible.
Fill In The Cracks
Bosses should take this piece of advice quite literally. Health and safety have become two of the biggest buzzwords in the entire business world recently. Not only do employees have the right to feel safe in the office, but they are ready to sue. And, when they do, it doesn't work out well for employers. Although only 1% of federal suits are successful, this is in the courtroom. Usually, businesses have to pay out to avoid any nasty litigation.
It's straightforward to say you need to check for any hazards. For the most part, bosses do that on a daily basis. It's not like you'd leave one if you saw it. Another gem is that you should create health and safety policies. Again, it's a nice idea but hard to execute when you aren't an expert. The good news is someone such as attorney Kenneth Wilhelm is a pro. Yes, lawyers typically work for the other side, but it doesn't mean they aren't knowledgeable.
By organizing a meeting, you can pick an attorney's brain about the most common workplace injury suits. Then, you can translate the info into the office.
Sign A Waiver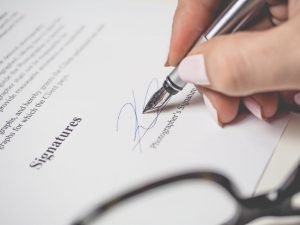 Certain people come into the workplace as guests and leave with a lawsuit on their mind. Whereas you can't force employees to sign a waiver, you can for third-parties that aren't on the payroll. Who does this refer to? Well, the clients and customers who walk through the door for meetings and a tour of the building.
One slip and fall can ruin everything, which is why a disclaimer is a cool piece of kit. Once their signature is on the paper, then you are no longer liable as they agreed to the terms.
Don't worry if it looks bad as it's now standard procedure since lawsuits have become the norm.
Do It In Twos
Startups often go into partnerships to pool resources. If you opt for this method, then make sure both of the companies' names are on the contract. Partners can get sneaky and let one side of the business sign on the dotted line. What this means is that they aren't liable should anything go wrong.
However, if the business' name and their signature are on the document, then they are bound by the terms and conditions. Always get agreements in writing for legal purposes.
Corporate liability will never go away, but being smart can help keep it in check. Do you do enough to reduce your responsibility?
Latest posts by The Fortunate Investor
(see all)