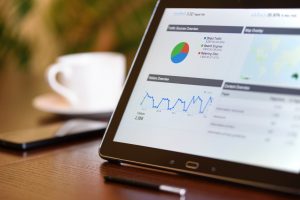 No matter what the size of your business and what industry it's in, you will want to ensure that its operations are running smoothly and efficiently in order for it to succeed. 
You can do this by frequently checking that all of its systems are up to date (outdated systems will result in your business falling behind its competitors), by following best practices and by regularly monitoring the cash flow. But those aren't the only ways that you can improve your business operations. You can also do the following:
Keep Up With Industry-Related Trends
Your business's operations can be affected by changes within the economy, changes to the law, technological advancements, etc. Therefore it's important that you keep up to date with any developments that happen – so that you can stay ahead of your competition. 
By regularly checking on the trends, you will also be able to find new and innovative ways of improving what you offer your customers and of cutting costs. No matter what industry you are in, keeping up with the trends can prove to be very beneficial in the long term.
Happy Employees = Successful Business Operations
It might go without saying, but in order for your business to succeed you need a motivated and involved workforce. Crucial to your business, they must feel happy with their role and the relationship you have with them. 
To ensure that your business runs more smoothly and that your employees are producing the best possible work that they can, take the time to reinforce their importance and ask if they are satisfied with the way their jobs are going. After all, dissatisfied employees can result in your company losing millions. 
Improve Your Marketing Practices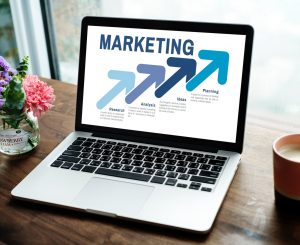 In order to become prosperous within your field you need to have extraordinary marketing campaigns. Whether your business is offering a product or a service, you need to craft a marketing campaign that draws your target audience in and stands out from the crowd. 
If your business is starting to dwindle, spend some time planning how you can get the word out. Even though marketing is often thought to be expensive, in the long term, it will result in your business achieving a high ROI and profits. It can be anything from sending emails out to your customers to a TV advert or billboard – however, remember to track how well these are performing.
Measure Your Business's Performance
At the start of the new year or quarter, sit down and identify your business goals. Consider what you want to accomplish in the next few months and plan out achievable steps.
 If you're unsure as to what the next course of action should be, you can measure its performance by using an application such as Google Analytics to track website traffic – this will give you a good indication as to the areas in which you are succeeding and areas that need improvement. 
Reduce Costs by Outsourcing Services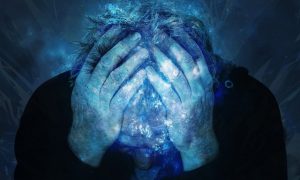 A great way of improving operations is outsourcing certain services within your business. An example of which is managed Informative Technology Services. By outsourcing your IT it reduces the risk of cybersecurity threats, it decreases the amount of downtime within your business and it minimizes the infrastructure – all benefits that result in lower operational costs. 
No matter what service you outsource, it will make your business processes more efficient and modernized – giving your current employees more time to spend on other aspects of the business. It will also bring new knowledge into the business as the professionals have extensive experience within the sector.
Final Thoughts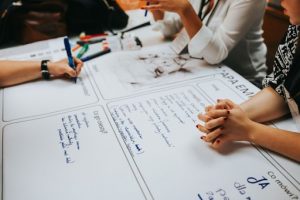 Those are just five of the ways in which you can improve your business operations. Of course, what you do will depend on whether you are a new startup or a long-established business. It will also depend on how much change you want to implement within your business and your budget. 
For example, you might not want to invest in marketing as you instead want to explore new markets within the industry. If that's the case, you might want to start by defining the market you want to target before performing market analysis and developing options for the market entry.
Whatever action you take, it's important that you take the time to sit back and understand what the best move is for your business. Rome wasn't built in a day – so you shouldn't rush into making a big change within your business before you know the impact it will cause.