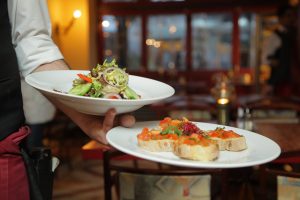 Restaurants, kitchens and catering businesses are always seriously busy- when it comes to food, timing is always key. Unlike most business that can make their products way ahead of time and sell them when it's convenient, with food companies in most cases you're taking an order and then creating it from scratch every time. This can certainly make things more difficult than most other types of businesses, and so you need to do all you can for everything to run as smoothly as possible. One of the best ways to do this is to hire the right staff, and if you offer table service then wait staff will play a huge role in this.
Waiting tables isn't for everyone, and you really need to find the right people. They need to be fit, able to stand for many hours, be able to cope under pressure and be good with customers. You need to find (and keep!) people who are able to keep up, do all of this and be an asset to your business. Here are some of the ways you can go about securing them.
Your Ad
While you will want your job ad to sound interesting to attract workers, be sure that you're not presenting the role to be something it's not. It has to be realistic, you want to make sure potential employees know what to expect and that they're cut out for the position before applying.
The Recruitment Process
Once you have a good selection of candidates interested in your role, you can start to scour CVs and create a shortlist. Decide whether you will hire based on experience, or potential. Having some past experience in a waiting role is beneficial as you know that the candidate knows what the job involves and it capable of doing it. Lots of people can find that the job is far more physically demanding than they realized and give up after a short while when they don't know what to expect, so past experience is good. However you also might choose to hire based on potential, you might see traits or skills in a prospective employee which you believe will be a good asset to your company- and train them up yourself. Either way, interview carefully and get to know each candidate as much as possible. That way, you can make the most informed decision.
Checks and verification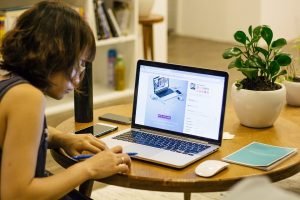 As a boss, it's up to you to ensure that your employees are legally able to work. Plus, you will want to utilize services like Jumio identity verification for your own sake too. Past criminal records for example may put you off wanting to hire that person for your business.
Keeping Your Employees
Once you have your employees, you need to keep them. Staff leaving regularly will cost you money and time where you're having to recruit again. Treat staff well, pay fairly and listen to any complaints or queries they have. Have a zero tolerance policy to things like workplace bullying, and have systems in place for your staff to be able to report these issues.
Latest posts by The Fortunate Investor
(see all)