CFD trading is a complex market and it can be easy to get confused with the different types available. Here is a breakdown of the different CFD investments.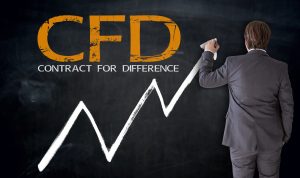 Wondering about CFD investments?
A contract for differences, or CFD, is a futures contract arrangement. In this arrangement, any settlement differences are made in the form of cash payments, instead of by delivering physical securities or goods. 
Since the losses and gains both get paid in cash, this type of settlement tends to be easier than the alternatives. CFDs can open up your possibilities as an investor. 
With CFDs, an investor gets all the risks and benefits of security ownership, without actually owning a security. Wondering how it all works, and how  you can use it to your advantage as an investor? In this guide, we have your answers – keep reading to learn more!
Benefits of CFD Investments
With CFD investments, you have the option to trade on margin. You can also sell when it looks like prices will go down, or buy when it seems like prices are going to rise. If you're trading in the UK, you'll save on taxes with CFD trading, since there's no stamp duty that you'll need to pay.
CFD trades can also work if you want to hedge your existing portfolio.
How Do CFDs Work?
With CFD investments, you never actually sell or buy the asset itself. No commodity, currency pair, or physical share is getting traded. Instead, you buy or sell specific units depending on how you think prices will move.
CFD instruments may include treasuries, commodities, currency pairs, stock indices, and more.
CFD Margin and Leverage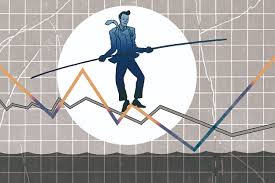 CFDs are leveraged. This means that to open a position, you only need to deposit a small portion of the entire trade value. This is called the margin requirement, or trading on margin.
Trading on margin can help you grow returns exponentially. However, it also magnifies losses, since they're based on the CFD position's full value. If you experience losses, you might actually end up losing more than the total capital you deposited.
CFD Investment Costs
What costs are involved in CFDs? Let's take a closer look at what you can expect.
Spread
If you trade CFDs, you have to pay the spread. This refers to the difference between the sell and buy prices. The quoted buy price applies when you enter a buy trade, and the sell price applies when you exit. If the spread is narrow, the price doesn't need to move as far in your favor for you to profit (or if the price moves the other way, a loss).
Holding Costs
When the trading day ends, positions that remain open in your account can be subject to a "holding cost" charge. This holding cost may be negative or positive, depending on your position's direction, as well as the holding rate involved.
Market Data Fee
Some companies charge for activating a market data subscription so you can view the price data that you need. The fees will depend on the service you use.
Commission
Commission only applies in the case of shares. You also have to pay the commission fee if you trade CFDs in the form of shares.
The commission also depends on the trading platform you use. Visit this website for more about CFD trading services. Keep in mind that your CFD trades get commission charges when they're opened, and again when they're closed.
CFD Trade Example
Let's say Company X is trading at a rate of 98/100, making the spread value two. These numbers can be applied to whichever currency type you trade in. The sell price is 98, and the buy price is 100. You have information that suggests the prices for this company will go up.
Knowing this, you buy 10,000 CFDs to open a long position. You pay 100 of your currency units for each CFD. You also pay the commission charge when you open.
Company X's margin rate is three percent, so you need to deposit just three percent of the trade's total value for your position margin. Keep in mind that if the trade doesn't go in your favor, you can lose the total value of the trade, which is more than the position margin that you paid.
However, let's say that you were right, and the price goes up. Now it's 110/112. You can now close your buy trade, selling at 110 currency units, since that's the sell price now. You also pay a commission when you exit your trade.
The price moved 10 units in your favor since you bought it. You can multiply 10 by your total CFD investment of 10,000, and subtract the commission and any other fees, to see what your total profits were.
What to Do in a Falling Market
One good thing about CFDs is that you can sell your CFDs if you think their value is going to fall. This can help you actually profit from the price going down, as long as your predictions are right. If your prediction comes true, you sell the CFDs, then buy them again for a lower price after the price drops.
However, if you were wrong and the prices go up, you'll face a loss. Sometimes, the loss will be greater than your deposits.
Using CFD Trading to Hedge Portfolios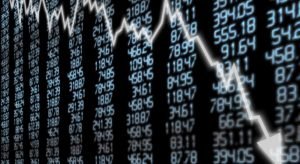 Let's say you already have a portfolio, using physical shares. If you think those shares will lose some value in the short term, you can use CFDs to hedge those shares. Sell the shares in the form of CFDs, to see if you can make a profit from the falling prices. This may help offset the losses in your portfolio.
Is CFD Trading Right For You?
The complicated world of CFD investments can sound intimidating. But with a little bit of trading wisdom, CFDs can become a valuable part of your total investment strategy. If this is a bit overwhelming you can always just micro invest with a little money.
Are you looking for more new ways to invest? Check out the reasons to start cryptocurrency investing here.