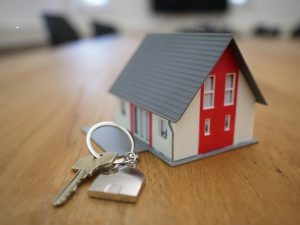 Being a landlord isn't always easy. Maybe you have a nightmare tenant, or have had a bad run of luck with needing to do a lot of repairs or are struggling with local laws about property.
Here are some top tips to make your life as a landlord easier:
Use a property management service.

A professional property manager, such as

Link Living Property Management

, will take the pressure off you. They can take over finding tenants, organizing maintenance and collecting rent. They'll also deal with any difficulties with tenants, so you never have to get involved. 

If you're going to manage the property yourself, invest in software to help. Property Management software can track repair receipts, store leases, manage property listings, collect rent and even screen potential tenants. 
Invest in a good photographer to take high quality pictures of your property before you put it up for let. Good images will attract more potential tenants and help them better judge if the property is somewhere they'd like to live. Make sure the pictures are clear and well-lit. Take close-ups of unique features, like period features. If the property has great views, include those in the pictures too. 
Invest in renovations that will secure tenants and higher rent. It's tempting to maintain your property as cheaply as possible, but you won't be able to charge as much, and may find it takes longer to find a tenant. Instead, invest in renovations or upgrades that will be popular with tenants. This could be fitting a dishwasher, replacing an out-of-date bathroom suite or choosing a more modern looking kitchen tile, instead of the cheapest one. Invest in quality fittings for bathrooms and kitchens and you'll spend less on repairs. 
Consider allowing pets. Most rental properties don't, so a tenant with a pet will be very grateful to find you. They're more likely to sign on, and stay with you long term. Small, caged pets are unlikely to cause damage, and even most cats and dogs won't harm your property. If you're worried, ask for a pet deposit to cover any damage. 
Maintain a good relationship with your tenants. Keeping a good tenant long-term is an ideal situation, so stay on good terms with anyone you'd like to stay living in your property. Respond in a timely manner to any questions or repair requests, and deal with needed repairs promptly. 
If your property has outside space, consider some minor landscaping. You don't need to create a whole garden, but at least make sure things like tidy. An overgrown jungle of front lawn will put off a prospective tenant. 
Conduct a walk-through with your new tenant to make sure you're both in agreement about the condition of the property. This is also useful for the tenant, as you can show them where to find meters and how things like the gas work while you're there. 
Screen your tenants thoroughly. As well as their credit rating, ask for a reference from their previous landlord to iron out any potential issues and avoid getting saddled with a bad occupant.