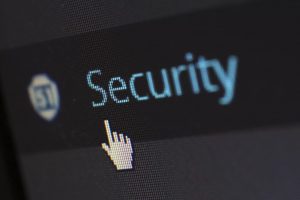 Whether you have a small business or a large organization, you want to protect it from crime. And while you invest in security within your premises, it's vital that you look for ways to virtually protect your IT infrastructure. Without doing so, your sensitive data and documents can easily be accessed by cybercriminals. 
So what changes can you make to your IT infrastructure that will help to protect it? Below are the top 5 tips on how you can safeguard your IT devices so that they are more secure in the long term. 
Multi-Factor Authentication
Many businesses have yet to harness multi-factor authentication. But it's a tool that you can utilize which will protect your data. Safeguarding documents, websites and more, it can be enforced on all applications throughout your business. 
To use this, you'll have to initially type in your password and username, before a code or another type of message is sent to one of your devices. A two-step process, it ensures that your data isn't compromised by offering another layer of protection.
Leverage the Power of The Cloud
For those that are yet to experience the benefits that come with cloud computing, now's the time to take note! Cloud computing is rapidly taking over the business world. 
Helping to deploy services, protect your business from data breaches, guarding against any internal threats and preventing data loss, there are so many advantages that you can reap from investing in the software. 
Train Your Employees
Employee training is essential when it comes to protecting your IT infrastructure. As well as ensuring that you have a cybersecurity expert on the team that will plan and integrate a strategy, the rest of the employees within your business need to be aware of what to do if there is a potential breach. This is particularly important if you're a growing business that's looking to scale their IT infrastructure with their growth.
From arranging meetings to making sure that they change their passwords every 6 months, there are certain steps that you can take to lower the security risks within your business.
Mobile Device Management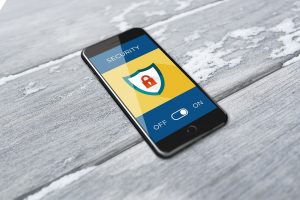 Within a business, you'll have several mobile devices that need protecting – which is where mdm software comes in. A tool that will prove to be invaluable, it's designed to prevent any data from falling into the wrong hands. 
Locating and locking a device, it has the benefit of alerting the business if there is an attempt of theft, automatically pushing any updates and allowing for device backup. Easily integrated into any IT infrastructure, the cloud-based software is ideal for scaling up your cybersecurity. 
Regularly Back-up Your Data
A data breach can have serious implications for a company. Affecting your competitiveness, profitability and putting your customer's data at risk, you must be aware of how to correctly protect it. Another way of doing this is by regularly backing up your data. 
Whether you do this through the aforementioned cloud storage or another automatic solution, backups will ensure that you have all of your data in a safe place.