Brexit Investment Options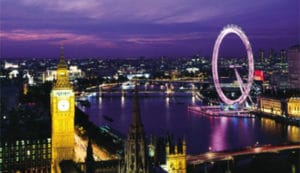 Update: There has been a spectacular rebound since the Brexit announcement and the collapse of global markets. It may even be a record for the best S&P 500 rebound in ANY 2 week period.
"It appears everyone is still piling into the US stock market as it continues to sky rocket. While from Europe to Japan rates are at or near zero. This is an unprecedented time! Is the US next to cut rates? Will the Brexit happen? Time will tell."
The United Kingdom announced they will be leaving the European Union. The media coined the event the 'Brexit'. It stands for 'Britain exiting' the EU. In the 40+ years of the EU, no country has ever left the 28. The EU will decrease to 27 members. Additionally, the vote sent a shock wave throughout the financial community. Individuals are left wondering how to manage the Brexit investment risk in their portfolios.
Top 5 Brexit Investment Actions
Stay calm and don't panic. If you can't take the stress then don't look at the news. Also don't look at your investment portfolio.
Don't make any emotional investment changes. Simply let the market digest the news.
Stick to your long term investment strategy. Wait until volatility settles then re-balance to your long term strategy.
Dollar cost average! Slowly add to your position if are afraid to miss out. Do not add more than 10% of your portfolio's worth.
Wait for the market to stabilize to avoid buying during a sinking market. Build positions if you feel the volatility is over.
Furthermore, the best action can be no action at all. Many people on Wall Street take action to justify their existence. However, as an individual you don't have to prove your existence to yourself.
Do not have a broker? Now is the time to open an account at Vanguard 
Now is as good as any to start an account. It is a pain-free process that requires $1000 to open an account at Vanguard. The markets went down during the Brexit "Leave" vote. Thus, there is the opportunity to buy into the market a lower price! Vanguard has some of the lowest and best run funds in the industry. Additionally, Vanguard is not owned by Wall Street. The shareholders are the owners. Their care to the shareholders shows in customer service and dedication to their customers. (Not a paid advertisement)
The Fortunate Investor is the finance half of the husband and wife duo behind this website. Michael's finance and investment advice is rooted in an MBA and 20 years experience as an entrepreneur, banker, and manager in the financial services industry.
Latest posts by The Fortunate Investor (see all)