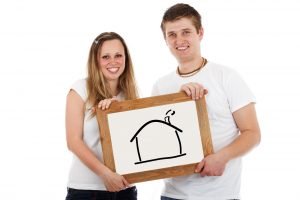 Having good credit is a must when trying to get approved for a mortgage. Recent studies show that the median credit score for new home mortgages is 754.
Are you and your spouse tired of renting a home? Have you used a mortgage calculator to figure out how much house you can afford? If so, the next step is finding the right home loan.
One of the most common problems that couples run into when trying to get a home loan is issues with bad credit. If you have good credit, but your significant other doesn't, there are some things you can do to help them.
Make Sure All Bills in Your Spouse's Name are Paid on Time
Paying bills late can really affect a person's credit score. If your partner has a few bills in their name, you need to make sure they are paid on time, every time. Generally, married couples will handle their finances jointly, which should make it easy to keep track of these due dates.
Having weekly meetings with your to go over bills and when they are due is important. By developing a plan, you can keep late bill payments from being a problem when it comes to your spouse's credit score.
Keep an Eye on Credit Utilization 
One of the biggest factors that can affect a person's credit score is credit utilization. When a person has a lot of credit cards near their limit, it can drive down their credit score significantly. If your spouse has a lot of credit card and other debt, devising a plan to pay down these balances is a must.
While this will not be an overnight process, it is well worth the effort invested. Devising an adequate plan on how to attack this debt is a must.
Usually, paying off this debt means that you and your spouse will have to avoid spending money on going out and shopping. Staying focused and dedicated to this task will allow you to help your spouse increase their credit score rapidly.
Do you have a credit card account that has been opened for a few years?
If so, adding your spouse as an approved user may be a good idea. Before you do this, be sure to check with the credit card company to ensure they will include authorized users in the reporting they provide the major credit bureaus. If they do, it will help your spouse in their pursuit to improve their credit score.
Your Spouse Needs to Monitor Their Credit Report Continuously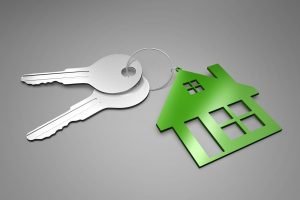 Once you get your spouse on the right track regarding the improvement of their credit, remind them to continuously monitor their credit report. All it takes is one piece of false information on a credit report to lower the overall score.
If your spouse does notice something that doesn't seem accurate on their credit report, they need to report it immediately. Getting a jump on problems like this will allow your spouse to resolve in a timely manner.
While improving a bad credit score may be difficult, the work you and your spouse invest is worth it. With a better credit score, you can get approved for the quality home loan you desire.