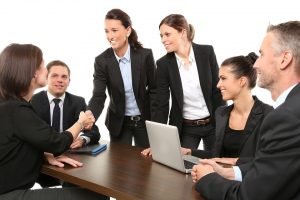 In the 21st century, time management is a big concern for most people, especially busy entrepreneurs. This is because business owners are in charge of every facet of how their businesses run. For this reason, it is important that you know how to apply your resources, which include time.
Even so, it is quite important to understand that managing your time is not just about working harder but also working smarter. Here are some tips that will help you to approach time management in a smarter way:
Learn How to Delegate and Set Priorities
Time management is all about planning well. According to the owner of Plumfund, you need to identify your priorities when it comes to running your business and come up with a workable schedule. If a task is not time sensitive, you either need to drop it from your to-do list or fit it around your priorities.
Knowing how to delegate is vital when it comes to making the most use of your energy, time, and resources. Ask for help from your team members so that you can handle tasks such as billing, customer service, and scheduling better. Is a given task necessary? Learn to ask yourself this question before you add anything to your schedule.
Handle Important Jobs First
Most people are more productive in the morning hours as opposed to the afternoon. This means you should handle the most important tasks early in the morning if you want to give them your full attention. Being a morning person can prove beneficial to your business in the end as many of your customers like to get things done in this time period as well.
After this, you can move on to less important jobs and reserve the ones that can wait another day for the evenings.
Schedule Everything
You should never underestimate the value of a well-kept calendar. If you want to get everything done on time, you should schedule all your tasks. The busier you are, the more vital scheduling your tasks becomes.
You should not just organize your activities by day; make sure that you set aside specific times to complete tasks. More importantly, give yourself enough time to complete a task without feeling as if you are rushing things. At the end of the day, do not forget to organize your tasks for the following day.
Perform Frequent Time Audits
When you are extremely busy, you need to spare as much time as you can because every second counts. It is important that you document your time usage so that you do not leave any room for error. Make time audits a frequent part of how you handle time management.
A time audit can be useful in identifying possible time drains: social media use and repetitive email checking. Once you identify the areas that you waste time on, you should cut down on those activities and set boundaries. An audit will also help you to get better at figuring out how long it will take to complete a specific task.
Automate Your Tasks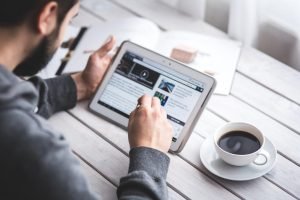 Many people try to manage their time by working harder instead of smarter. A smart worker will make use of technology to cut down on time spent on specific tasks. For instance, instead of accepting cash payments only, you should look into credit card processing (B2B), which is an automated process.
You can also automate email marketing, social media management, and data collection if you wish to do that. Not only is handling some of these tasks very cumbersome, but it also takes up a lot of time. Moreover, automated services are capable of doing a better job than human beings who have a short attention span.
You can also read about how to increase your team's productivity.