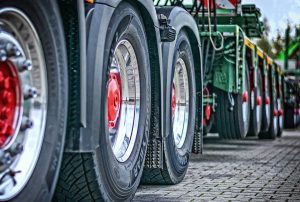 Running any trucking business logistics company means that a lot of your budget will go on the transportation, and while this is a major investment to ensure that the business thrives, there are numerous other components to running an effective transportation business with a shrewd financial eye. But, what are these, and how can you ensure that you run a business of this manner effectively?
The Freight Expenses
While you can acquire truck finance to help you purchase trucks, the three main elements of freight expenses consist of line haul costs, fuel costs, and accessory costs. Line haul consists of the transportation of the items and delivering them to the customer; the fuel cost is actually the second-largest expense after the line haul; the accessory costs can be applied to a service that's not included in either the line haul or fuel surcharge. As these charges can provide a major expense to any haulage company, it's important that they are managed and negotiated regularly. A lot of these services change, and a lot of haulage suppliers can get charged for not managing the components or undergoing poor practices like not providing appropriate appointment times.
Managing Cash Flow
Cash flow is about negotiating the payment terms. There are going to be carriers that will offer incentives to ensure that payment is on time. It's important that a shipper assesses whether the financial positives of paying on time will benefit the business or impact the cash flow negatively. As some carriers will accept longer payment intervals, managing the cash flow becomes easier. But this means you've still got to keep a shrewd eye on the process.
Being Careful Of Overspending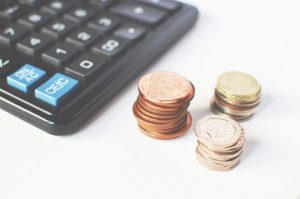 It's so easy to do, especially with a vast operation like managing freights. There are so many individual components that it's crucial you keep your eye on the big picture. There are many high claims expenses or cubing charges that can belie substandard loading processes or poor packaging. If there are too many carriers being used, this will result in higher costs over time and insufficient leverage. We have to remember the overspending is all about managing our expenses on a regular basis but also having processes and KPIs in place so the objectives are maintained. Part of it can be to do with having a proper filing system, which can prove troublesome, especially for those businesses that haven't updated to a more digital approach. Conversely, using digital practices can be troublesome while drivers are on route due to a lack of internet. It's crucial to assess the components as you go, and evaluate whether they are beneficial right now or not.
Haulage is a significant portion of the supply chain costs for many distributors. Ensuring you have the right processes in place in conjunction with the equipment is vital, but it's also about having an eye on overspending and managing cash flow adequately. A supply chain comprises of numerous sections, meaning that any entrepreneur looking to set up a logistics haulage company needs a keen eye for detail.