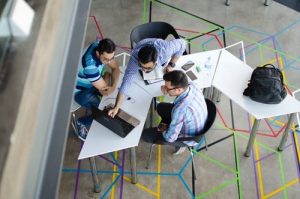 Offices come in all shapes and sizes and are home to businesses of all kinds. When it comes to designing the perfect office, much is left to your own interpretation. Some companies want to create an informal and relaxed office space, while others want more structure. Therefore, some of the features you deem necessary will vary depending on your design requirements. 
However, there are a few office features that need to be present in every single office. Regardless of your industry, regardless of your design ethos, these are the features you simply can't leave out: 
A comprehensive security system
If you don't have a complete security system in your office, then you put your business at risk. Nowadays, you can get small business security systems with loads of exceptional features. They give you the ability to track who's coming and going in your office, film footage inside, and set off alarms that alert the police. You simply cannot have an office without a proper security system. If you don't, then you're treading a very fine line indeed. You're making it easy for your business to be broken into, meaning all the valuable information and data is under threat. If someone steals this, then it can mean significant losses for your business. So, make the smart choice and find a security system that meets all your needs. 
An HVAC system
You may not realize this, but the temperature in your office plays a big role in your productivity levels. When the temperature is too high, it causes office productivity to dip. This is because everyone feels too hot and sweaty, making it very hard to concentrate on simple tasks. The same can be said when it's freezing. Low temperature makes everyone shiver and think about ways to stay warm. As a result, their minds wander from the tasks at hand. So, you need an HVAC system to control the office temperature all year round. Keep it at the perfect level, meaning people can focus on their work and be more productive. 
Soundproofing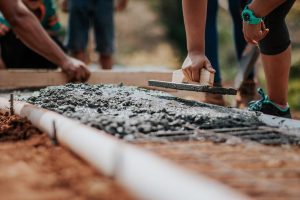 The noise levels in your office can vary depending on the type of work you do. A busy office can be pretty noisy, particularly when you take into account all the sounds of people talking, the equipment working, and so on. But, even if your office doesn't generate much noise, it can still be noisy thanks to sounds from outside. This might come from the street below, neighboring offices; wherever. For this reason, all offices should invest in some sort of soundproofing to reduce the noise inside your workplace. Thick windows help block out sound from outside, as do specific acoustic curtains or blinds. You can buy soundproofing strips to put around your doors, and you can even get soundproof partitions to help create quiet areas in your office. All businesses will benefit from this as a reduction in noise can help your productivity and efficiency. 
It doesn't matter what type of office you're trying to design, or what business you run; you need to add all of these features to your office space. When you do this, you'll reap the rewards and operate a more efficient business that's secure and free from many distractions.