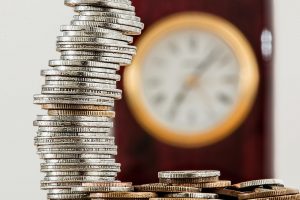 Earned income is something that almost everyone is familiar with. It is the money you earn from a job or from owning a business. Passive income is not the same as earned income. 
The IRS defines it as income that comes from only one of two sources: trade or business activity in which you are not a material participant or rental income.
The main difference between earned and passive income comes down to time. You don't have to spend time physically managing everything in exchange for money; instead, you can relax and start to make your income, even when you're sleeping! 
Here are 4 top passive investment options for 2021. 
1. Dividend Stocks
One of the simplest ways for investors to generate passive income is through dividend stocks. When a public company makes a profit, a portion of that profit is siphoned off and distributed to shareholders in the form of dividends. Investors have the option of keeping the money or reinvesting it in more shares.
Several of them can be found in almost any industry, so investors have an easier way to find and navigate through the stocks. 
Companies rarely promote the fact that they pay dividends to their shareholders. You can, however, look into an unofficial stock category known as "Dividend Aristocrats." Dividend Aristocrats are S&P 500 companies that have paid increasing dividends to shareholders for at least 25 years. 
2. Creating Your Own Products
If you have services or products you can offer that can generate a steady flow of passive income for the foreseeable future, then you are in a good place.
These services can range from online courses, ebooks, songs, or even photos.
You will need somewhat of an investment to make upfront – the time and resources required to make these products or services – but once you've put your creations up for sale, you will be able to generate your own slice of passive income. 
3. Real Estate 
As far as passive income is concerned, real estate investments are by far the most popular among investors. And for a reason too. 
The options are endless; you can try investing in multifamily properties or commercial ones and rent to either other businesses or individuals. 
The ability of real estate to retain value in most economic scenarios is one of the most appealing aspects of it as a passive income investment. The value of real estate is unaffected by stock market fluctuations and can withstand broader economic downturns. Despite the COVID-19 pandemic, property values rose modestly on average in September 2020, making it the highest one-month increase since the housing bubble in the mid-2000s. 
4. Peer-to-peer (P2P) Loans 
One of the easiest and also somewhat newest forms of passive investment is P2P or peer-to-peer lending. Just after about ten years after its development, investors have seen solid returns, typically ranging from 7% to 12%. 
P2P lending is defined as the act of lending money directly to a person or a business entity using online platforms such as Prosper and Lending Club that connect the lender and the borrower. 
One of the benefits of P2P lending is that investors don't need to do much work apart from the initial deposit and can passively receive returns.