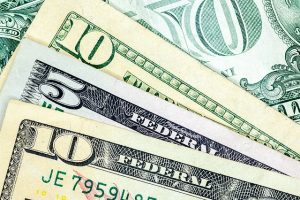 So many people find that when they need money the most, they equally find themselves intimidated by the loan process. It may seem as though there are a ton of hoops to jump through and that some of the lenders out there are asking for the impossible. Some seem to want proof that you are so well off that it makes you wonder why you might even need a small loan if you were as wealthy as they seem to want you to be. Many people feel this way and tend to shy away from even trying to obtain the loan that they need.
The Terms Of The Loan
The last thing you want to do is to find yourself so happy that someone is willing to lend you money that you fail to take the time to understand the terms of the loan. Then again, maybe you tried, but you had a hard time understanding all of the financial lingo that was used throughout the documents. This is just one of the reasons you might want to look for online installment loans rather than traditional short-term lending options.
One of the nicest things about obtaining the small installment loan you need online is that you will be able to take your time to review the loan agreement, without feeling the pressure of a bank associate looking at you the whole time. There is no one waiting in line behind you and you can have some of your friends or family check over the online documents for you. It is really the best way to make sure that you are able to easily understand the terms and conditions of the loan you are about to take out.
Understanding Collateral
You might have heard people talk about needing collateral for a loan. It could be your house for a mortgage or your vehicle for a title loan. Either way, you need to know that if you do not adhere to the terms and conditions of the loan, that the lender can come for the collateral that you put up for the loan. This may not be something that you want to risk. Instead, you will want to focus on finding an installment loan that does not require you to put anything up as collateral. All you might need is a decent credit score and steady employment, and you will be able to find an installment loan that has easy to understand terms that you will be able to apply for.
Easy Terms
Some of the best installment loan options will allow you to borrow up to $1,250 and the money will be funded fairly fast. To become approved for the loan is usually a very fast process as well. Generally speaking, all you need is your social security number, proof of an active checking account, proof of steady employment, and a little bit of time to fill out the loan application. This is an excellent alternative to payday loans, especially since the repayment terms are much more flexible. You will not have to worry about trying to pay back the entire loan, plus all of the fees and costs, right away in one lump sum.
By taking your time, searching through the best loan options for your situation, and making sure that you are completely aware of the terms of the loan, you should have the money you need in no time at all. The unexpected expenses can finally be taken care of.