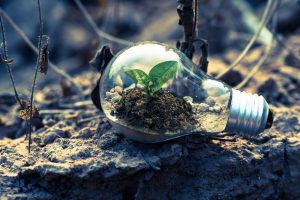 You're a dynamic and ambitious entrepreneur. Ever since you started your business you've striven to deliver excellence to your customers and rewards to your employees. And while you may run a small business now, you don't want that business to stay small. You have a product or service that you genuinely believe in. You have a fantastic team of skilled, dedicated and innately talented individuals. You have a base of enthusiastic customers. You're active and engaged both with your customers and other brands on social media.
But, despite your best efforts, business growth isn't coming to you as readily as you'd expected. The world domination that you assumed was a natural byproduct of operational excellence continues to elude you. It can be extremely perplexing, especially when it seems like you're doing everything right. Let's take a look at some of the reasons why your business may not be growing in line with your ambitions, and how you can get yourself out of a rut and propel your business towards growth, prosperity and brand ubiquity… 
You're using PPC… but you're not getting the results you'd expect
In the digital age, marketing is everything. Especially if you have your sights set on a local market. It's all about engaging your target audience on social platforms and positioning your brand in front of them at the intent-rich Micro Moments when they'll typically reach for a smartphone to find, buy or research what you're selling. 
And while we all know that organic reach is best, the simple truth is that generating leads and growing your brand online organically takes a great deal of time and strategy. Thus, Pay Per Click (PPC) marketing on search engines and social platforms may well seem like the perfect way to grow your audience and introduce new customers to your brand. But while PPC enables you to deliver highly targeted marketing content to consumers you still need a cogent strategy. PPC Management Services can help you to ensure that you're getting your money's worth out of paid ads and teach you how to keep an eye on your analytics to track the performance of paid ads. They can also help by advising on following up paid ads with organic content to make a great impression on new customers and build value in your brand.
You're cutting operational costs… but you're afraid to make capital investments
Cash is king. And a healthy cash flow is absolutely essential for business growth.Your cash flow ensures that your vendors get paid, the lights stay on and your operations run smoothly. Yet, while it's absolutely essential that you take steps to safeguard your liquidity it's also important not to become timid when it comes to spending on capital investments.
A new piece of equipment, a new software solution, a new premises or a new member of staff can certainly put a squeeze on your cash flow… but at the same time it can also help you take a bold step towards growth as you facilitate smoother operations, engage more foot traffic or increase operational efficiency resulting in less wasted spending. 
It's all about calculating fiscal multipliers and knowing what sort of return any given investment will generate.
You have a great team… but you're not investing in them as much as you should
The right personnel are absolutely essential to business growth. When you first started out you went to great efforts to find, recruit and on-board a team of skilled and dedicated individuals who can help to take your business to new heights. As crucial as your input, vision and guidance are, it's the hard work and endeavor that they bring to the table each and every day that make all the difference.
However, if you're afraid to invest in training and developing them after your on-boarding process, even the most talented and dedicated employee can stagnate. Everyone in your workforce needs a program of continuous professional development so that they are constantly challenged and their skills are always growing. Yes, training can be expensive. Yes it can be disruptive. However, if you don't invest in your team, their skills can atrophy and they can grow bored and under stimulated. And if they leave you'll find that recruiting and training their replacements is a lot more expensive and disruptive!
You're using content marketing… but your content lacks value for your target audience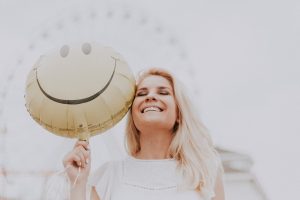 You probably don't need us to tell you the value of content marketing in growing your business. Content marketing gives your brand a voice and can lend your business a sense of authority. It's an opportunity for you to showcase your skills as well as allowing you to build trust and value in your brand.It even gives your SEO a nice organic bump, positioning you in front of your competitors on Search Engine Results Pages.
However, there's a fine line to be walked here. You don't want your blogs and vlogs to become lengthy self-congratulatory adverts for how amazing you are. The content you produce needs to be created with the audience in mind. It needs to help them overcome a commonly encountered problem or pain point, helping to make their lives easier and / or more cost effective. This is the kind of content that generates real value and keeps people coming back to your brand. 
Which brings us to…
You have loyal customers… but you're not turning them into brand advocates
You have a great relationship with a dedicated core of loyal customers. But these people can also be a valuable resource when it comes to growing your business. You can (and should) be incentivising them to introduce people within their social circle to take a look at your brand. The Uber model is a great example of this in practice. Create a loyalty scheme that incentivises customers to refer their friends, colleagues and family members to your brand giving them discounts or freebies that are of genuine value to them. 
By identifying the barriers to growth and implementing strategies to overcome them, you can ensure that your business grows in a way that's more proportionate to your grand schemes!