What makes a business successful? Many things working in harmony with each other. Each small piece contributing to the whole. A perfect storm of ideas working together after much trial and error.
Increase Your Business Productivity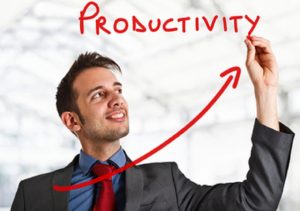 One of these pieces is productivity. It may not seem as lofty an ideal as developing a product that customers love nor as inspiring as a good story about how customer service turned an angry customer into a loyal one, but it has its place in the pantheon of heroic virtues.
Productivity doesn't get the attention it deserves because it's a subtle value. It's intangible and hard-to-define. In fact, the only time you might think about it is when it's not there.
How do you stimulate productivity in your employees?  How can do this with ease while also keeping morale up in the office?
Some ways to make sure that your employees are happy and productive is to show appreciation, cultivate happiness, and improve systems.
Show Appreciation
Showing appreciation toward employees is not a new idea. Almost every company has made an effort to do something nice for their employees. Yet appreciation has to be subtle to be effective. If it becomes too obvious then it's regarded with the same cynicism with which we regard flattery. It's always nice to hear a compliment but it falls flat when we feel that it's not sincere and that the speaker has a hidden agenda.
There are many ways that we can show appreciation without going overboard and coming across as disingenuous. Making a point to mention when people are doing things right, handing out engraved plaques at an employee awards banquet, and throwing a small party during the holiday are all ways of showing appreciation without arousing suspicion.
Cultivate Happiness
In recent years, there has been a quiet revolution going on in the field of psychology that is now impacting management philosophy. Since the time Freud invented Psychology, the field has focused on what is broken and how to fix it. Then in 2002, Martin Seligman's book, Authentic Happiness, took a fresh new look at this academic discipline. The father of Positive Psychology asked some new questions. What, he asked, would happen if we made well-balanced people even better? For instance, what would happen if people found workplace satisfaction and aimed for high productivity just because it made work more enjoyable?
Positive Re-Enforcement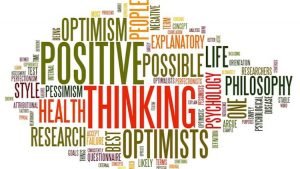 Positive psychology is something that you may want to introduce into your own company. To initiate it, all you have to do is find the answer to three questions you can ask about your business:
How can management generate more positive experiences for employees?
What are the positive individual traits we're looking for when we hire new candidates?
What do we have to do to make our workplace a positive place?
Although these questions appear simple enough, the answers could have a profound impact on improving every aspect of your business, including enhancing the bottom line. The good new is behavioral science can help your business save money by being more efficient.
Improve Systems
When things work well, it could be a fortuitous confluence of events. But if things work well consistently, then there is a system in place that is working its magic.
A perfect example of systems thinking can be found in the franchise industry. How is it possible for a business to replicate a successful clone? It's possible because the best ideas have been selected and improved upon and the worst ideas have been identified and discarded. Over time, this selective pruning has resulted in only the best ideas remaining. All the weeds have been pulled out, so to speak, so that only the flowers remain. Also, don't neglect your online brand. Ensure you have an online business presence. It is important for your business to have the right perception.
Improve Your Business Processes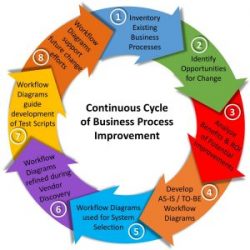 While your business has many processes in place, have you taken the time to observe how well they run? Are there some unproductive tasks within a business process that you can eliminate? Is there a way to make things work better and faster—perhaps, by doing things in a different way, automating things, or replacing them with a better method? You need to ensure that your business has the best resources available to keep it running efficiently.
In closing, it's important to understand that productivity isn't as simple as simply making sure that employees show up for work on time and do what they're supposed to do while they're on the clock. Nor is productivity a happy accident that happens now and again when the orders are flowing in and when everyone happens to be in a good mood. There is plenty you can do to engender productivity in the workplace. Deploying the principles of showing genuine appreciation, using the research of Positive Psychology, and refining your business systems is a good place to start.