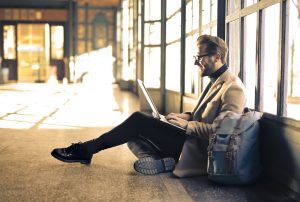 Startups are routinely impressive in what they can achieve with little resources and almost nothing in the way of capital. The fact that startup owners even begin their project from humble beginnings and have such ambitions is commendable to begin with. Without that drive and willingness to see value in a great idea, then we wouldn't have such a diverse industry of businesses and services. If you find yourself in those shoes, we wish you nothing but the best of luck.
However, this respect for startups has led to somewhat of a culture of 'humility competitiveness.' Entrepreneurs may now post to Instagram their difficult conditions and just how baseless or cash-strapped their startup is, opting to run it out of a garage for a year before taking the company public, or perhaps young entrepreneurs taking care of all the branding themselves. There's nothing particularly wrong with this – but it can sometimes leave us thinking that startups are somehow exempt from the common practices of business ownership.
In fact, this can lead us to start treating the company as not as company, but some kind of guerrilla operation. We don't want that. So then, in order to move forward, let us consider how you might help yourself out and plan for business success:
Sort Out Your Financial Needs
It's very easy to pay no mind to your financial handling as a small business. You'll likely be investing in the business from your own account, you likely won't be handling much in the way of revenue, and so it's easy to get complacent. But this is where you'd be wrong. It's important to set up the infrastructure of your firm, be that essential business accounts such as KBC to use, or putting excellent payment processing measures in place to ensure customers can pay for your products and services well. If you can do that, your firm immediately becomes more legitimate.
Professional Branding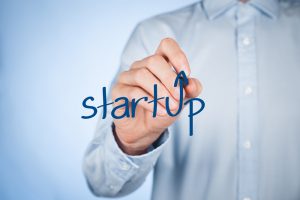 Having a well-designed logo, a solid business name, selecting a font and your letterhead design can immediately add more of a format to your business, and this can be much more impressive than you realize. Professional branding can often lead the charge in helping people recognize your firm and view it as something worth considering. Don't just design this yourself in Photoshop – speak to marketing agencies who specialize in helping small firms.
Know Your Purpose
Simply wanting to sell products and gain profit isn't a purpose. It's something you do. Innovating and bringing a certain ingenuity to an industry, solving a problem or offering something unique can be framed as a purpose. In two sentences, preferably one, you should be able to explain your mission statement. When you have that in place, things become less vague. You'd be surprised just how much this can help any struggling firm concentrate, especially one as humble as a startup.
With this advice, we hope you're able to run your startup with renewed vigor.