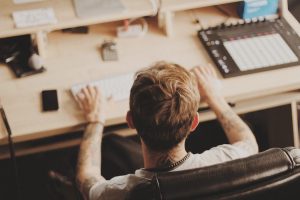 Saving money is a priority when starting any business. Things like supplies and marketing cost enough in those early days, after all. The last thing you can think about is sidelines like employment. And, don't even mention accounting. That's something you aren't even willing to consider until business is booming. Or is it? An accountant plays an important role in the health of your business.
But, what happens a year later when you have a full team, and still haven't outsourced accounting? You've done it up to now, after all, so why not keep going? The trouble is that, as your business grows, so do the skills needed to stay on top of accounts. If you stick too stubbornly to your no-accountant rules, then, you could soon struggle. Instead of blindly sticking to your guns, then, look out for the following signs that you'll soon start losing money if you don't bring an accountant on board.
You keep your accounts in a desk drawer
A desk drawer is fine for the early accounts. Back then, you probably only had one binder to deal with. But, as your business grows, so does the volume of your accounts. When that happens, keeping them in a desk drawer is terrible news. For one, that drawer could soon break. Then there's the small issue of not being able to keep track. And, that's before you consider security implications of this storage method.
Instead, you could benefit from turning to an accountant. They'll help you develop better organization, usually through use of online accounting software. This will free up that desk drawer. More importantly, it'll ensure that your accounts are easy to access and as secure as possible.
You're struggling to keep up with invoices
Managing your business finances was easy when you had one or two invoices going at a time. You could make sure that clients paid on time no problem back then. But, now that you have twenty or more invoices to manage at any one time, you're starting to slip. By honest, do invoices go missing or fall under your radar? Do you often end up out of pocket as a result?
If yes, it's another sure sign that you need to outsource accounting. Then, you'd be able to send invoices to your accountant the moment that they landed on your desk. That would mean no more missing invoices and no more lost profits.
You're spending hours on taxes
Ahh, tax returns. Any business owner's favorite time of year. Or not. If you're still muddling along trying to manage, the chances are that this takes you hours. This is time you could spend on a project which would actually earn money. If only you hadn't been so stubborn and had just reached out for an accountant who could take care of taxes for you forever more…
It isn't easy to hand over the reins, especially on something as vital as accounts. But, if you want to keep your business and your sanity, there's no getting around it. So, stop being stubborn and hire an accountant already!

Latest posts by The Saving Gal
(see all)