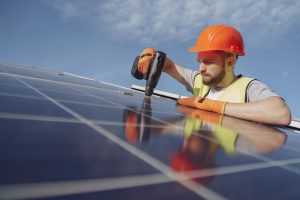 We typically think of electricians as having a trade. They are self-employed professionals and tour around their local towns, fixing faulty wiring and replacing worn-out fuses. 
But when you look at some of the success stories in the industry, you soon see that it goes well beyond this. Many electricians start solo on modest salaries but progress massively. Some go on to make full-blown careers out of their enterprises, and create stunning businesses, generating mountains of cash. 
Some electricians earn six-figures. They tend to be those with half a dozen people under them, and have exceptional skills. But there's a level above even that – the seven-figure crew. These guys own the brands themselves and often go nationwide with their operations. 
A lot of electricians will tell you that they're doing well financially, without owning a large business. Rates climb quickly as they become qualified, and some take home more than $80K. Daily rates usually clock in around $300, which isn't bad. 
Unfortunately, if you're the sort of person who wants to make a lot of money, working at this level will never provide you with the rewards you want. You need to take it to the next level. 
Electricians who step up their game, employ others, and develop a brand can often buy their first property with cash. They can also afford to take long periods off each year and enjoy a fabulous quality of life most people can only dream of. 
But how do you do it? How do you take a skill like electrical engineering and turn it into a profitable business? 
Learn The Tricks Of The Trade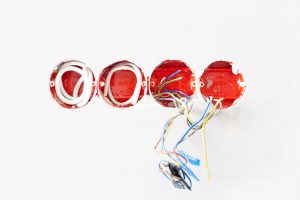 Very few people come out of apprenticeships and go straight into founding electrician businesses. Instead, they spend a few years learning the tricks of the trade and finding out everything they can about their craft. Furthermore, they're highly motivated to do so. When they know they're going to get a reward at the end of it, building skills becomes fun. It's not a chore at all. 
After a while, you become proficient. Five years into your career, you've seen most things before, and you know what to do. You've essentially become a master, simply by plugging away at it for year after year. It happens almost automatically. 
Once you've got the skills, you become a resource for your entire team. If somebody you employ runs into trouble, you can guide them through and help them out of a sticky situation. You understand the difference between quality and shoddy work and insist on minimum standards to keep your brand strong. 
Learn About Compliance
The next step is to learn about compliance. This process has less to do with electrical work itself, and more the rules and regulations around it. Only accredited electricians should work with wiring. It's a specialist job, and somebody who doesn't know what they're doing could seriously injure themselves. 
Compliance rules are strict in the electrician market. Authorities are keen on safety regulations because they want to prevent injury. Learning about your compliance requirements, therefore, can help you avoid litigation and legal issues. It also helps convince insurers to provide you with cover. 
Invest In Your Marketing Strategy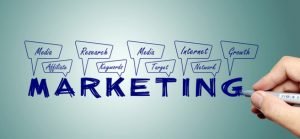 The difference between a multi-million-dollar electrician business and a sole trader is, arguably, branding. Marketing your services, therefore, should become a central pillar of everything that you do. You want to work towards differentiating the services that you offer from those of every other electrician in the market. 
Remember, the ultimate goal of the process is to charge customers more for superior service. You want them to know that if they come to you, you'll fix their problem, even if your fees are premium. Customers should want to part with more cash. 
Create Strong Relationships With Suppliers
Suppliers aren't just random companies from which you buy raw materials. They're more like extensions of your business. Your choice of electrical wholesaler is, therefore, critical. 
Quiz your suppliers and talk to them about their inventories. Ask them whether they have any supply bottleneck and their lead time. Don't be afraid to test them and report any issues you have. Remember, you need a brand that will supply you on time, as and when you need components. 
Become A Businessperson
Being a great electrician and competent businessperson are two entirely separate things. The skillsets you need are different from each other. 
You soon realize that running a business is less about the quality of the workmanship and more about generating turnover and profit. Sometimes, simply getting customers through the door is the most critical aspect of the business. The skill of the people on the ground almost becomes secondary. So long as you're winning new customers and retaining most of your existing ones, you're on the right track. 
Establish Core Values
You would think that providing people with stable employment would be sufficient to earn their loyalty and honesty. Still, it doesn't always work out that way. Many electrician companies fail because staff members take liberties or actively work against the interests of the firm. Countless managers have found their people slacking off when they should be working. 
Therefore, the leaders who succeed set out their core values from the start, telling staff how to behave when they represent the firm. You should also make clear what actions you'll take if you find people disregarding company policy. Don't be afraid to fire people for dishonesty. It is almost always necessary at some point in your career.
Concentrate On Your Team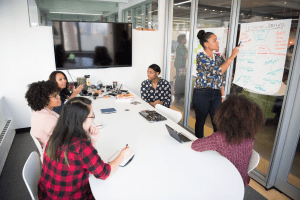 Once you've weeded out the bad eggs, you should concentrate on investing in the rest of your team. Ultimately, it is the people who work for you who are going to allow you to make good money. In short, you need them as much as they need you.
Investing in them is usually pretty simple. You want to make them feel like they're doing vital work. Try to help them become as passionate about the success of your business as you are.