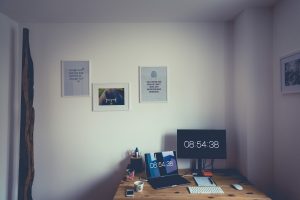 Not everyone loves the term side-hustle, and that is cool, but really it is a side-hustle if you are trying to earn a little cash on the side of your full-time job. It is now, more than ever, a legitimate way to make an extra income. In fact, most people have a side income stream. If you have a full-time job, but you want to move into a different area, or you have a creative passion that you really want to go full-time with, here are some tips to help your side hustle be a success. 
Clients
In the early days, you might not be getting your ideal clients. Yes, there are a lot of coaches who will tell you to never settle for less. But, when you want to earn extra money, and you need the experience – then no client is a bad client. They might be a weird fit, but that doesn't make them bad. Freelancing can be very fluid, and depending on your skill set, one day you might be working with a tree company and the next a mortuary. You need to have contract management in place to make this work. 
Fresh Ideas
Most of the time, people start the side-hustle with one thing in mind, and over time they find their skill set grows. And there is no sure way to tell you how that will look. What you can be assured of is that you should always be writing down new ideas. Write them down and see how they will fit into what you do, and can you charge for them? What you start with might not be what you end up with. 
Grit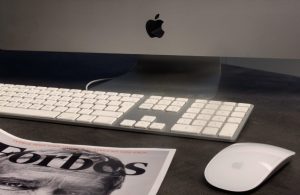 The early months can be really hard. You will likely be working long hours and trying to make yourself look as professional as possible. Networking and pitching on gig websites. Experience is the order of the day, but you want to make money too. Balancing a full-time job with your side-hustle will require a lot of energy from you. And you are going to need to work out how to have enough for both. You can be as good at multitasking as you like, and still find it didn't work out. But don't give up. While you have the safety of a full-time job, keep going at it. You'll get the balance right in the end. 
Tools
You are going to need to have a maximum output, with minimal time. So the best thing you can do is check out a range of productivity tools to help you get everything in order. You need your social media automated, and your ideas and work to keep flowing even while you are on a commute. Evernote, Asana, Trello, Buffer, and Pocket are great starting places. 
Cash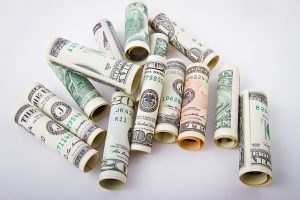 In-out-in-out-shake it all about. If your side hustle is earning money, get on top of your tax situation as fast as possible. You will need to pay taxes on that extra income – so make sure you are registered. Every time you earn money from your side-hustle add it into a spreadsheet and put some in a savings account. So that you know for sure what you have to pay, and you can pay it without worrying. Keep a note of deductibles too. They will be a lifesaver when you realize your side-hustle took off and you have regular work.