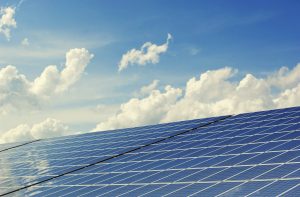 Are you wondering how to save money in your business model? Saving money is always going to be a great option as it ensures that your business does remain both competitive and flexible. If the economy takes a hit, low costs will ensure that your business is able to weather the storm. However, it is important to address this the right way. Failing to do so will ultimately lead to you hurting your business more than you help it and potentially lead to far greater problems.
Right now, it's more important than ever to look at cutting costs and increasing your revenue. For some industries, this is key – such as improving profit margin for electrical contractors in the current climate or even for any product or service considered a luxury to still remain competitive in a recession-like economy. So let's take a look at what you can do.
Do Go Green
Going green is one of the best ways to save money in modern business. By going green you can cut down your energy spending and ensure that you won't have to worry about issues with heavy monthly bills. So, how can you go green? Well, one option would be to consider investing in renewable power. If you are running a business office, you should definitely think about purchasing solar panels for your roof. Particularly, if your business is situated in an area with a great climate. You might think that this is going to mean a heavy installation cost. However, it is possible to get subsidies from the government and environmental groups so this is something you should look into.
Don't Hire Underskilled Staff
You need to make sure that you only hire the best workers for your business. It can seem like hiring cheap, low skilled workers is a great way to cut the costs. However, ultimately this is actually going to drive your losses up which means you'll be bleeding money rather than saving it. Low skilled workers will ensure that efficiency levels in your business are poor. Ultimately that means that you won't be gaining the high profits you want or delivering the level of products that you need each year. This site https://www.thebalancecareers.com/top-tips-for-hiring-the-right-employee-1918964 provide some great info on how to find the right team.
Do Invest In Automation
Automation should certainly be part of the modern business model. With automation, it's possible to increase efficiency level while reducing the number of team members that you will need to hire. Automation fits into most business models these days through both hardware and software. An example would be invoice management. While we do still think it's advisable to hire an accountant, there's no reason to put one on the payroll because issues like invoicing can be fully automated. Even customer service sectors can now at least partially be automated to ensure that you can hire a smaller team.
Don't Skimp On Marketing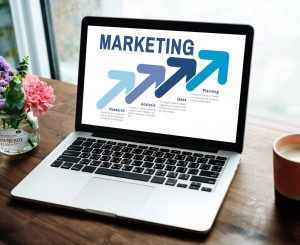 It's crucial that you don't cut money on promotion for your business. The problem with this is that it can lead to black hat tactics when promoting your business online. If you decide to go for the cheapest online marketing option then you will end up with a company using tricks like keyword stuffing. Options like this will provide you with a short-lived boost in ranking followed by a hard hit with a Google penalty. This will bring your company website crashing down to earth and cause you to lose a lot of attention. To ensure that you are investing in your marketing effectively, it's important to choose the right SEO agency that knows how to work with you to suit your needs, not theirs. While you may find it a significant learning curve, there are agencies that can guide you through the entire process, and can even participate in live SEO sessions to help you in real-time. Marketing is something that needs investing in, especially if you don't have the right people in-house.
Do Outsource
You should make sure that you are outsourcing in your business model. If you're wondering why companies outsourcing, you might want to explore a site like https://www.intellectsoft.net/blog/why-do-companies-outsource/. Basically, through outsourcing, you can pass off the complex or expensive areas of your company to another business and they'll handle it for you. As such, this will allow you to reduce your team number and ultimately save a lot of money. You just need to make sure that you hire the right outsourcing team that can maintain your own individual high business standards.
Don't Dodge Hiring An Accountant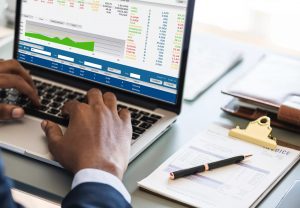 If you're working to save money in your business the last thing you probably want to do is hire someone else on your team. Well, since we mentioned outsourcing it's worth stating that you can outsource this role. Either way, it's important that they are part of your business model in some way. An accountant will be able to ensure that your business is ready for tax time and also work to ensure that you don't have to worry about your funds draining into oblivion. Instead, an accountant will find legal loopholes so that you save money on your tax. You can learn more about saving on your business tax bills at https://fitsmallbusiness.com/business-tax-saving-tips/.
Do Think About Letting The Office Go
Do you need your business office? The answer is honestly probably not. There are very few businesses operating on the modern market that actually need an office. Instead, you can consider running your business from home. If you think about it, the home office is a far more attractive possibility. You will be able to avoid some of the typical, largest expenses that tend to plague companies. You'll find that you won't have to worry about maintenance costs and did we mention there are tax benefits? You can claim deductions on your home bills because it will now also be your business address.
Don't Avoid Paying For Security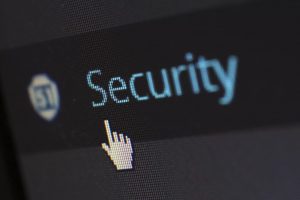 Finally, do make sure you are paying for the highest level of security possible. You might think that if you're running a small business, you're not going to be targeted by criminals. Don't be so sure, it's quite possible that you will have to contend with individuals who are eager to steal from your company. As such, regardless of whether you are running your company from home, you should invest in both digital and physical security. Ultimately, by avoiding a potential business disaster you will save more money than you may have to spend in this particular area. That's especially true when you realize the impact a successful hack could have on your company reputation.
We hope this helps you see that there are certainly right and wrong ways to save in your business model. If you make the incorrect choices here, you could potentially damage the standing of your business and cause more issues to develop. You instead need to be smart when saving money and still pay for the crucial services and solutions that you need. Do this and you can protect your business model from disaster while remaining completely competitive on the market.