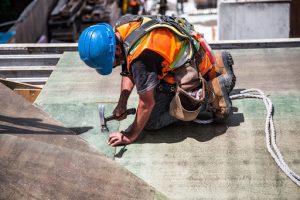 The construction industry is a precarious one. Due to the very nature of the work, it can be quite dangerous, especially as workers are exposed to numerous malfunctions or risks of falling and this is just the tip of the iceberg. In any industry where machinery is at the forefront, whether it's a fleet of vehicles or any kind of manual labor, it's crucial that we learn to look after our workers. But what are the most important ways that you can look after your construction workers?
The Correct Protective Gear
On a very simple level, the protective gear can mean the difference between a minor injury and a major one. Depending on the individual's role, it's crucial to provide adequate safety gear for the head and if they are working with open flames it's crucial to provide flame-resistant materials. There are outlets like https://www.froutlet.com/ which provide a starting point. It's also important to keep an eye on these items of clothing. If they become unfit for purpose they have to be replaced as soon as possible.
Incorporating Health And Safety Training
It's not enough to say that your workers should display some common sense; when construction workers are working in various environments there is a high risk associated. Each worker has to be aware of the risks associated with what they do. This is especially true for those that work in confined spaces or with machinery and, of course, if they are working up high. It's also important to make sure that they are aware of the basic practices of first aid or can administer life-saving techniques.
Regular Inspections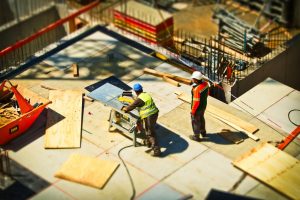 A good construction worker has reliable tools. In any industry regular inspections of equipment and tools are vital. If the tools are broken there's going to be a higher risk of accidents and in the construction industry, this could mean the big difference between a loss of limb or a loss of life. It's the responsibility of the employer as well as the worker to make sure there are no issues with any defective equipment. It's possible to work with specific firms that can provide equipment inspection. In fact, many suppliers of equipment can provide the inspection which will prove beneficial for a long-term working relationship. A supplier like https://www.sparrowsgroup.com/ provides lifting equipment but also offers the service of inspection. This can help you to save money across the board.
An Open-Door Policy
It's not just to do with the physical components of the work but it's also about making sure that you communicate with your staff. In addition to this, it is important that you implement a culture of communication. Employees need to speak to each other if there are any discernible risks or potential hazards. But it's not enough to ask your employees to mention things if there are any issues but you've got to be proactive and ask your employees about what they would think can make their job easier.
The construction industry is one of those industries that is viewed as generally unsafe. While it's not as bad as it was a few decades ago it's partly to do with more stringent operational procedures. Make sure that you look after your construction workers.