When it comes to the world of business, it's always going to be in your best interest to be able to run things well. You will need the right resources to run your business.
But that's the thing about being a business owner, you can often feel like you're running at a million miles a minute, just trying to get everything done. And it can be tough. When you're running an online business, you can also feel as if you're spending so much time just working, working, working – all of the time. But, it's just so important for you to be able to run the business well. It's not just about the amount of time that you're putting in. Instead, you need to be as efficient as possible. And this is where resources come in. So let's take a look at some that could help you.
The Internet
So to start with, there's the internet. And this sounds really obvious, but it's just so important. Because when it comes to being able to build a business, you have everything you need at your disposal online. There's research and blog posts that can give you information on just about every area of running your business. There's software that you can use, and programs to help make things easier. So if you're ever worried, then you're going to want to turn to the internet to help you.
The good news is that it is easier than ever to start a website. Through free tools such as WordPress you can start by creating a website with Bluehost, Godaddy or other popular hosting company to build your online brand. Start with an identity and create something that adds value to potential customers. Build a brand name and establish yourself as leader in your industry. Start small and think big.
Your Education
From here, there's also your education. Now, let's assume that you've been to college and have your degree. That can help you to push your company to where you want to be. Or, if you feel like you're lacking in this area, you could always get your masters in marketing or your MBA. Because then you're going to learn the skills, understand the processes, and even meet people that are going to help you to run your business better. Utilize your business resources from your education to maximize your profitability. 
I admit, I have both my undergraduate in Business and MBA and don't regret it for a moment. Both have been valuable learning experiences at different points in my life. I started undergrad at 18 and my MBA at 27. The advantage of  getting your Masters degree is generally you have a little bit of work and life experience. With a little seasoning you have a bit more maturity and a different perspective on business than you may have several years ago. I certainly did and learned different things from each experience. Don't forget the bonds you build during school and the social aspects of your experience are as important as the traditional education.
Your Experience
But then there's your experience too. And this is something that you can really use to help you shape your company. Think about your work history and your career experiences and channel those into what you're doing with your company today.
A Mentor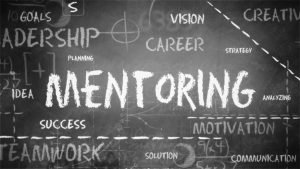 Next, you may find that having a mentor is going to be great for you. When you have someone that you can rely on, talk to, and get advice from, you can often feel as if you're more on track than ever. Having been mentored and been a mentor I can't express how much value there is from both sides of the fence. As a mentor you also get to pay it forward and is a good business practice to connect with talent. Finding the right mentor is the key to a lasting relationship. Believe it or not your mentor can also learn from you and if the right match should get just as much out of it as you. 
The Process
And last but not least, something that is always going to be able to help you, is the actual process of running an organization itself. Because as much as you can research and as much as you can talk to others, you're only ever going to find out how to do things by actually doing them! When you're building your business, you're really going to learn so much along the way. And no real resource or piece of advice is going to help you. So, instead, just get started, and learn along the way. As this will often work out best for you!