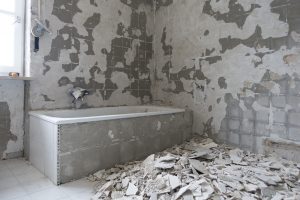 Buying a home to renovate can be a sound investment. You can often pick up a home that requires modernizing reasonably cheaply. If you have the cash to make the purchase, without the need for a mortgage, you could also buy a home that requires structural work. As many surveyors would reject this type of property for approval of any kind of loan, you can often buy them at auction, making exceptional savings. 
Planning Your Renovation
The first step that you will need to make when you have acquired your renovation property is to get a full assessment of the structural integrity of the building. Hire a surveyor to come and complete a thorough run-down, and use their findings to feed into your plan.
Once you have an idea of the task that you are facing, you should start to think about what you would like for the property. As you are essentially starting over with the whole project, then you will have plenty of scope for a complete redesign. If you are looking to resell and make a profit, think about adding plenty of features that are popular with buyers, such as additional bathrooms.  
You may require the assistance of an architect if you plan to change the layout of the home. There may also be the potential to extend during the renovation. You should submit any applications for planning permission as early in the process as possible. Often, it can take some time for plans to be accepted, and you may run into a lengthy consultation process, especially if the extension has any kind of effect on another property. 
Check Out Any Restrictions
Before you commence your work, you should check to make sure there are no restrictions on what you can do with the property. This might be particularly relevant if you are buying an older property, as it may be listed. This type of property may require you to use specific materials that are in keeping with the era that it was built during. 
There may be other restrictions if the property is located within any kind of conservation area. This type of restriction may only affect the exterior of the property, though. 
You may need to check to see if there are bats roosting in your property. As they are a protected species, it is illegal to disturb bats. Therefore, you should get a survey conducted by a trained ecologist. 
Extensions
You can add some real value to your property by increasing the living space. One of the most efficient ways of doing this is to utilize existing, unused floor space. If there is a basement or an attic that has not been used, the perfect solution would be to renovate these and turn them into bedrooms, games rooms, or additional living rooms. 
Get the help of an architect to get any blueprints drawn up, and ensure you have any relevant planning permission in place ahead of commencing on the problem.
You could also look at extending out of the property. Having an additional room added at the rear might provide you with the chance to create a bigger kitchen or a dining room. You may get an extra bedroom, or bathroom if you extend on both floors.
A House Of Multiple Occupancy And Splitting The Building
You may decide that you want to renovate the property so that it can be used as a house of multiple occupancies. This is particularly useful if you plan on renting the home out, as you can generate a number of income streams from it. There will be specific guidance surrounding the standards that an HMO should be kept to, and you may want to find ways of dividing up the different living spaces to make the property more attractive to tenants. 
Splitting the home into flats may require you to create additional entrances. You will need to develop additional kitchens and bathrooms. You will need to speak with the local authorities and get approval before you commence work, and you will also need to bring in the utility companies to split the gas, electric, and phone lines. 
Budgeting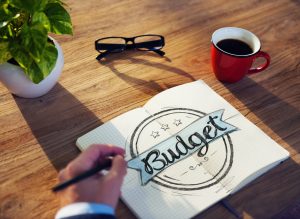 When you set your budget, you need to overestimate on everything. You never know precisely when an element of your project will take longer than anticipated. Having a buffer, and working to the exception that things will run over, will mean that you are preparing for the worst. Your contingency should be around about fifteen to twenty percent of your budget. 
That said, you should still keep a tight rein on your finances. Watching everything that you spend out will help you manage your budget effectively. Taking too much of a liberal attitude to costings will allow you to overrun vastly, and eventually run out of money. 
Clearing Out
First of all, look into dumpster rental. You're going to have a lot of waste to dispose of, and you will need a heavy-duty solution. You will need to strip everything from the property. If you do this in one go, then it will give you a blank canvas to start from. Think about removing all of the plaster, any rotten floorboards and beams, old carpets, and any other waste in the property.
Look To Make Use Of Existing Features
If there is anything that can be reused, do so. Older houses that have been redecorated a number of times of the years may have some exciting features hidden underneath everything. Once you have peeled back the layers, you may find that there is some interesting stonework or tiling that can really make for a beautiful feature. 
If you are removing beams or stonework, why not look to re-purpose these elsewhere? Your contractors will be able to advise on if anything is salvageable.
Do It Yourself Vs. Hiring A Contractor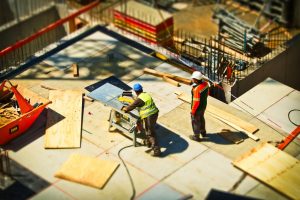 One of the most significant considerations that you need to make will be if you do the work yourself or hire a contractor. 
You could save a great deal of money by doing the work yourself. However, unless you are very confident, and experienced, you cannot guarantee the kind of professional finish that will add real value to your home. You may also want to consider that if you spend out on materials, and the job goes wrong, you will have wasted all of that money and the time it took to do it. Hiring a professional trades-person to complete the job will mean undoing your mistakes. 
Often, hiring a contractor is the quickest option. You can agree on a time frame for the work to be completed; this will mean it is easier to keep to your planned timings. 
There will be elements of the work that you shouldn't cut corners on at all. When it comes to your fixed wiring installation, you should always use a qualified electrician. If you are having a gas boiler fitted, then you will need to hire a registered engineer. 
Plan The Order That You Will Carry Work Out
There will be a natural order that you should get the jobs done in. If you can work out the logical order that applies to your property, identify any urgent concerns that may cause safety issues, and tackle these first. 
It may be possible to get several jobs done at the same time. If you are bringing in an electrician to rewire the property, then he should do everything at once, rather than room by room.