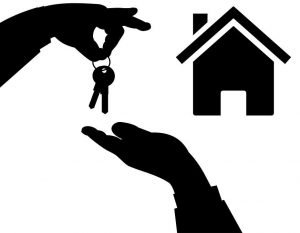 In most cases, the typical homebuyer does not have that in-depth knowledge to navigate through the confusing real estate market. Buyers will require agents to help them go through neighborhoods and find homes that are near-perfectly suited to their peculiar needs. Some agents specialize in helping homebuyers.
Such agents will help their buyer clients go through the homebuying process, from finding a home to choosing the best mortgage companies around. Also, consider these before taking out a mortgage. You can make an agent comes from a reliable company by doing a New York Secretary of State business search.
Here is a sample of what buyer agents do on a daily basis.
Review MLS Activity Reports
It is normal for buyer agents to work with several buyers, each having different property requirements. These professionals in real estate need to have information on the hottest properties and latest market movement at the tip of their fingers. An agent gets all the information they require from daily Multiple Listing Service (MLS) reports so that they can find just what you need, whether it is a smaller home perfect for downsized living or a large family estate.
Qualify Buyers
The commission and number of hours a buyer agent works depends on the buyer's ability to purchase a home. Not qualifying buyers before taking them on can lead to frustration and a no-pay day. Most experienced agents will arrange for in-person interviews with the prospective  buyer in an effort to find out how committed they are to purchasing a home as well as to once again get a feel of whether they have the financial strength to make the purchase.
As part of qualifying the buyer, an agent will ask their clients to sign exclusive buyer agency agreements. The agreement ensures that the agent will be paid once the transaction is done.
Planning Property Shows
During the initial buyer-agent meetings, the agent will take detailed notes on the types of home a client is looking to purchase. This gives them the opportunity to scan the MLS and locate homes that will excite the client. Narrowing the number of homes to show a client saves time and will increase chances of that particular agent making a sale in a shorter time.
Agents will contact the home seller ahead of time, at a time that is most convenient, and ensure that they know where the property is. Agents also prepare information packs that contain information about each home that is on sale. At the site, buyer agents walk their clients through the property, while answering questions.
Contact Leads
Today, most homebuyers get in touch with their agents for first time online, and most successful brokers and agents receive a huge proportion of their business from Internet connections. Because of this, the agent needs to respond to online inquiries and emails as well as any other information requested via social networking sites and blogs. With the latest tools, smartphones and apps, an agent is able to handle efficiently and quickly their online communication.
Educate Clients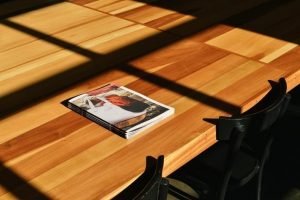 Educating prospective homebuyers about the entire process makes the agent's job that much easier. You will find that buyer agents prepare information packets containing booklets and brochures that cover things a homebuyer should know to make the transaction successful. Some agents purchase generic educational material from real estate boards and share it with their clients; others will go even further by creating customized buyer education material.
If there is one thing that many real estate practitioners have in common, it is the entrepreneurial spirit. You are probably going into the business because you enjoy the freedom of working for yourself; a chance to create your own hours, own business model and your own niche. If you are looking to start a career in the real estate market, whether highly specialized or as part of a bigger franchise, you need to be aware of what it entails and get ready to work with other professionals like Amerinote Xchange trust deed buyer.