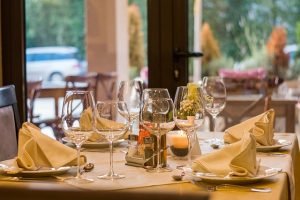 If you're looking to grow your business and generate a greater annual return, promoting your restaurant is imperative. In this competitive industry, marketing your business is also vital if you're wanting to present your business as a profitable restaurant for sale. But before you drive a solid marketing campaign, make sure you're including these 4 essential ingredients.
Promoting your business is the key to its success
It's one thing to open a restaurant with a good idea and a talented chef, and another to keep it growing financially long-term. For a successful business, you need to work behind the scenes while the food is being served to your customers.
The restaurant business is a tough game. Every year, restaurants fail typically due to inexperience, bad management, poor food quality or questionable customer service. Creating a solid foundation and nailing these elements is essential before you can begin a marketing push. Once you've got these ingredients right, nurturing and promoting the business will help build your customer base and increase your bottom line.
Here are four tips to promoting your restaurant business for long-term success:
Know your target consumer
Every restaurant, whether it's a fine dining establishment or a fast food outlet, should know their target consumer. You want to know who your average customer is, where else they would eat, how much they spend, how to reach them and what they want from a restaurant. Not only will this inform how you cater for your customer within the restaurant, it will also inform how you're going to attract your target market with your marketing campaigns.
Get online
In today's world, having a website and being on social media is vital. It's one of the most powerful and cost effective ways to promote your business. The content you produce and how you communicate with your customers will depend greatly on your target market.
Once you've set up your website and social platforms, publicize this on any advertising and promotional materials as well as your restaurant's stationery. In some ways, your website address is just as important as your restaurants brick and mortal location.
It's important to remember that your content should reflect your restaurant's brand and be created with your consumer in mind. So, be consistent in what you publish, how you publish and when you publish your content.
Stop devaluing your business
Promotional ideas that devalue your business are unsustainable. Offering half price meals and two-for-one deals isn't going to improve your reputation or increase your profits. It's also not going to be appealing for any potential buyer of your restaurant.
Remember the people in your restaurant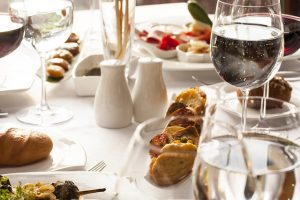 Many restaurant owners and managers get overly keen to promote their business and expand their customer base with a consequence of forgetting the people inside their restaurant. Without your current customers, your restaurant is going to struggle no matter how impressive your marketing campaign is.
Focus and spend money on the people who are already dining in your restaurant. Creating an experience for them that they will struggle to forget through your customer service, food and atmosphere. Remember, satisfied customers are part of your restaurant's promotion strategy as they will generate genuine and positive word of mouth. This is invaluable to a restaurant's success and long-term profitability.
Restaurants Are a Business
Learning how to run your business is as important as the great food. Remember that people need to know about your restaurant before they can be a customer. So the rule is don't neglect the promotion of your business and only concentrate on the food. Just because you have a great business idea and affinity for cooking doesn't always equal a successful business.
Start with your passion
Follow your dream
Run it like a business
Make the food memorable
Create a unique atmosphere for your customer
Make the food so amazing they will want to come back