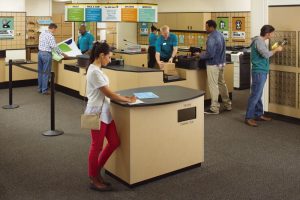 If you are finally ready to go into business for yourself, yet you do not want to have the fear of the unknown when it comes to starting a company from scratch, you will want to focus on investing in a franchise.
Of course, when it comes to sinking your money into a franchise, you cannot pick just any one and consider it done. Some will provide you with better opportunities than others. To start, you want to consider the success of the company as a whole and how they fit into the current needs of those in today's world.
Consider The World Today
When you are looking at the various franchise chains to invest in, you might want to start by checking out the UPS Store franchise. After all, so many people are turning to the internet to find deals on everything from groceries, diet and exercise equipment, to all of their holiday shopping. People are simply finding that shopping online consists of a lot less stress and wasted time for them. Now, this is where UPS comes in, as these companies need a way to get the packages from their inventory warehouses to the front doors of their customers.
As you can imagine, the need for the delivery of packages is not something that is going to go away any time in the near future. So, why not start your own company instead of buying into the UPS franchise? Well, that is simple.
Tried And True
The UPS business is a classic business model that has proven to be a success time and time again. It is a brand that is recognized and that people already trust. This means less work on your part. You are not going to have to invest and spend money building up a reputation, just to get people to trust you.
Also, when you invest in a well-known franchise, you will be given the chance to have operational support to make sure that you are getting off on the right foot. For example, you will receive all of the training you could possibly need on their business model and how to operate your location according to the procedures. You will also have assistance with the picking of your located and given a protected territory.
Are There Other Franchise Options?
Of course there are and you will want to make sure that you are checking many of them out. This way, you will be fully satisfied with the selection you make. The thing is though, you are likely to find that the fast food chains and the well-known gas stations, such as 7-11 tend to cost a little more when it comes to the upfront investment.
Since the level of financial success that you will receive from operating your franchise is not directly linked to how much it costs to get started, you might want to focus on the franchise opportunities that will be a little easier for you to get involved in.
Finding The Financing
Not everyone is lucky enough to be able to pay cash for their investment into a franchise. Some need to receive the financial backing of a bank. This is another reason you may want to invest in a franchise versus starting your very own business that no one has ever heard of before.
Banks want to make sure that your business plan is a solid one. They need your business to be successful so they will not have to worry about getting paid back all of the money that you are asking them to lend you.
They tend to look at a franchise as a wiser decision for lending because they can see the success that the other franchise owners are having. A business that is brand new, that no one has ever heard of, is a much bigger risk for the bank. Therefore, for the sheer purpose of easy financing, you can see that the franchise route is possibly the best way to go.
All you have to do now is research the various franchise opportunities so you can find the one company that best suits your needs and dreams for yourself.