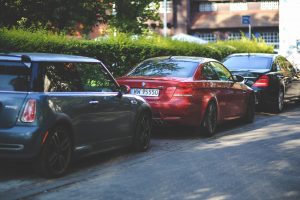 If you're looking to make home improvements, you might be asking yourself where to start. Sure, there's the living room, bedroom and bathroom that all could do with a makeover but if you're asking yourself what you could do to the outside of your home to add value, you've come to the right place.
Interior improvements help, especially if you're considering renting or selling the property, but there are some great ways to spend your money on the outside of your property that are a worthwhile investment.
In this site, we take a look at some out-of-the-box options that are well worth the investment.
Parking
In the vast majority of places and no matter where you live, the truth of the matter is that if you don't have your own designated parking space or have off road parking then finding a space when you're home from work in the evening is a daily headache.
And that's when you have the idea "could I create my own parking space on my property?". The answer is yes if you have the space. Of course, you're likely to need some kind of permission from the local authority and if you need to introduce a dropped curb then you'll need to pay for some work to be done, but it is possible. This is made all the more straightforward if a precedent has already been set in your street with some parking conversions already carried out.
This space doesn't have to be a parking lot, it won't need Parking Lot Stencils but solving the problem of your problem parking is going to add value to your home and save you in both time and stress as you circle the bock for the umpteenth time searching for someone to park overnight.
Covered Porch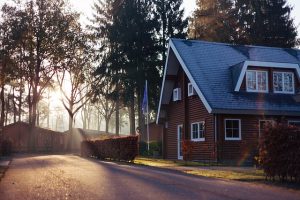 A covered porch or even small entrance extension is a natural addition to many Colonial-style homes and even smaller cottages can benefit. Besides adding an elegant and welcoming touch to your property, you benefit from the additional space. Useful for storing coats, scarves, shoes and umbrellas.
Keep the addition close to the style of the original house whether that's a covered extension or  a more open style covered porch. You may even think about extending the porch along the front of the house to provide additional seating to sit out on in the warmer months.
Whether you're an investor looking to improve a property to command the highest rental rates, hoping to sell your property on in its best shape or just looking to make some significant improvements, focus your attention outside.
Get rid of that parking nightmare once and for all with a driveway or parking space on your property that finally gives you room to park your vehicle. Or consider adding a porch or small extension over your front door to give your home a feeling of space and of elegance. Forget those bedroom makeovers, outside investment is where the smart money's at.