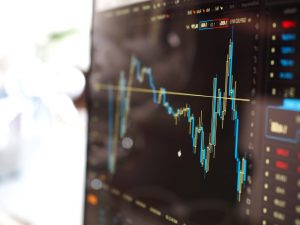 Making money is obviously your main goal when you're investing money, so you'll choose investment options that are most likely to give you a good return. But how does that line up with your moral code? You might not care about it and you're just happy to invest in whatever is going to make you money, but some people don't want to compromise on their principles when they're investing. If you feel that way, you need to look for ethical investment opportunities. These are investments that are still going to make you money, but you'll also be putting your money behind companies that do some good in the world. The demand for ethical investments is growing and so you've got more options than ever. If you want to make your investments more ethical, these are some of the best places to put your money.
Ethical Savings Accounts
A high interest savings account is one of the easiest ways to see your money grow without risk. However, you don't have a clue who your bank is lending that money out to and it could be going to very unethical companies. But there are some great charity savings accounts like the one from Triodos Bank that will only lend the money to charities or organizations that are working to create positive change in the world. That could be anything from companies developing clean energy technology to organizations that are helping vulnerable people around the world.
Ethical Stocks And Shares
When you're investing in stocks and shares, the companies that you put your money into probably aren't the most ethical, they're just the most profitable. But there are plenty of ethical companies out there that perform well. There are some great ethical portfolios available, like this one from Moola. You'll get the benefit of investing in stocks and shares, but only the ethical ones.
Care Home Franchises
Looking after the elderly is so important, especially as people are living longer. Dealing with an aging population is so difficult, which is why care homes are so vital. Most people don't think about care homes as an investment opportunity but you can put your money in home care franchise businesses. There is always a lack of care available for people that need it so it's a great place to put your money.
Ethical Startups
One of the most common ways that people invest their money is to put it into a new startup business. Usually, you'll just be looking for companies that have the most potential to succeed, but if you want your investments to be ethical, you should be looking for a business that is selling a product that does some good. Look for companies that are developing new technology like clean energy or water purification systems, for example. They'll still be making money selling those kinds of products and you can rest easy that your investment is going into something worthwhile.
Investing doesn't have to be unethical. If you put your money in some of these different options, you can grow your savings without compromising on your principles.