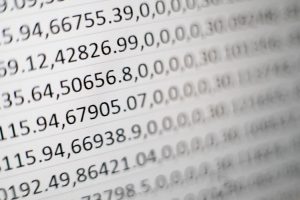 One of the most challenging parts of starting a business is determining what to charge for your product.  You know you need to make money, but you are also worried of pricing things too high and scaring potential customers away.
Simply lowering the price isn't always the best solution.  In fact, you lose money every time that you do that. So, are there other ways that you can attract customers and distract them a bit from your pricing?
Confidence in Your Product
Most people certainly want to get the best deal possible.  However, many people also want quality products. If you customer believes they are getting a quality product at a reasonable price, you will have no problem convincing them to buy it.  They should feel like they are getting something amazing for a value lower than they would have expected. This all comes down to how well you can sell the product.
Limit the Availability
How many times have you seen only one product remaining on the shelf and wondered why THAT product was so scarce?  It makes it a little more intriguing and more likely to persuade someone to buy that product today before they are gone for good.  If it is a limited time offer, be sure to let your customer know this.  The last thing people want is a phony sell job that is too pushy.  You will immediately lose the deal.
Making the Price Seem Lower Than it is
You can offer up a variety of deals that will make the deal seem affordable to the customer.  Offering up monthly payment plans is something that many people appreciate taking part in. Check out Steamaster Au and look at how their website is designed.  You immediately see the $66 a week. They are encouraging you to purchase a product that almost all homes and businesses need without having to pay an astronomical price right away.  
They give you the opportunity to afford it at a much lower price over a longer period of time.  Something that might seem too expensive, now is suddenly affordable. As you continue to scroll, you will see more deals and warranty opportunities.  By making the price seem lower than it is by dividing up the payments can really draw in customers.
Connect to Their Emotions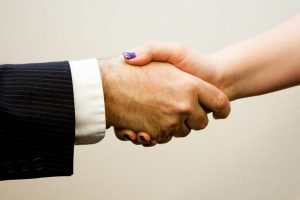 Many people tend to make emotional purchases and you need to appeal to that. If you try to sell in a way that doesn't appeal to their emotions or you come across as being pushy, people will not want to buy from you.  They like to feel a sense of connection and something they can identify with.
Find ways to attract customers in your direction, whether it be something eye-catchy online or a buzz going on in the store.  Give out free samples if you can or develop a deal that is hard to pass up. Have a production going on in the store or on a stage to host a live event that will generate traffic.  If people are talking about it, they will buy it.
There are so many ways that you can attract a customer without just immediately dropping the price.  You need to develop strategic methods to take to draw them in and trust your price point. In the end, remember, it takes more than just the price to sell to customers.