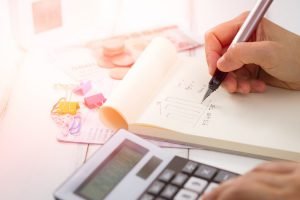 If there is one thing that worries most new entrepreneurs, it has to be trying to sort out all of the accounts and bookkeeping for their brand new company. Quite a few people who decide to start a business won't have any experience in corporate finance, as their main experience and skill set will both be based in their company's niche. So, there's no wonder that taking on the financial responsibility for a company can be very daunting. This is one reason why many entrepreneurs choose to hire an accountant – they can then outsource all of their bookkeeping and don't have to worry about it again.
Would you rather save the cost of an accountant? Well, that is possible, even for those non-accounting entrepreneurs who don't have a clue about bookkeeping. You just need to follow these useful tips to get started:
Know What You Are
First of all, you need to define yourself. This is necessary for tax and accounting purposes. Are you a small company or will you continue as a sole trader? Each comes with its own set of pros and cons, and you need to think carefully about the best one for you and your work.
Set Up A Business Bank Account
You should also set up a business bank account that is completely independent from your personal one. That way, your personal and business finances won't get tangled up. If they do, it could make working out your personal and corporate taxes at the end of the year very difficult indeed. Once you have a business account set up, at least you then know that all the money in that should only go on business-related expenses.
Track All Income And Expenses
You might want to use some accounting software, such as the products from Data Serv, so that you can better track all outgoing and incoming invoices as well as automate a number of important bookkeeping processes. You will find that using these kinds of software and computer programs will help you keep a better track of all your important accounting and bookkeeping.

Look For Tools And Apps That Can Help
There are plenty of apps that can help you with specific tasks, such as tracking receipts and following your income. For instance, the likes of Quickbooks and Xero can help you with most recording processes and provide you with a secure space to collect digital copies of your receipts. Fortunately, pun intended, we have Fortunate Investor's Free Tools to use for all your needs.
Always Save For Taxes
If you don't use the services of an accountant, you will need to file your own tax return every year. Don't forget that you will be sent a tax bill once a year, which will probably be very large. So, it's worth always saving 30% of all paid invoices so that this can go towards your annual tax bill. Make sure you do save something to cover this, or else you might struggle to pay it off when it is due!
As you can see, you might not need an accountant!

Latest posts by The Saving Gal
(see all)