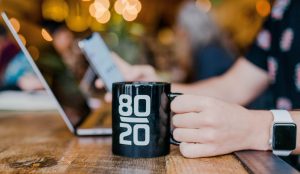 Blogging is a hugely competitive market. New blogs start every day, many bloggers have more than one site, and literally, millions of posts are published, all over the world, every single day. It's easier to start a blog than it's ever been before, and if you are good at it, it's easier to turn it into your job and make a decent living from it than it's ever been before. But, it's also harder to get noticed and to stand out in the crowd. 
The reality is that most of the bloggers out there trying to get noticed and to carve their own little corner of the internet are making the same mistakes. They are all doing the same things, hoping for the best. Here's a look at some of the mistakes that most bloggers make, to help you to avoid them as you navigate the exciting world of blogging. 
Relying on Social Media
New bloggers think that social media is the only way to get noticed. They've heard that you should spend 80% of your time promoting your posts, and only 20% of your time writing them, and they quickly get sucked into a social media black hole. 
Social media is a fantastic tool. Social platforms are great places to share your blog posts, but they are also an excellent way to connect with other bloggers, become part of a supportive community, and build a loyal audience. But, over time, most bloggers find that only a small percentage of their page views come from social channels. So, be on social media, but don't rely on it. 
Trying to be Everywhere
Another social media mistake bloggers make is trying to be everywhere all of the time. They want thousands of followers on every platform. They think that they need to be updating and sharing all of the time. But, it's often a waste of time. If your audience doesn't spend their time on Facebook, why are you? Thousands of followers mean nothing if there's no conversion or engagement. Research your target demographic, and focus your time where they spend theirs. 
Neglecting Designs
Beginners often go into blogging, wanting to share their stories. It's usually a very personal thing, which means that designs are often at the bottom of the to-do list. Designs are essential, however. They attract people to your site and keep them there. A professional-looking blog will grab peoples attention and get taken seriously. It will undoubtedly help you if you want to make money from your blog. 
Underestimating Photography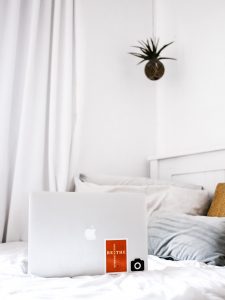 If you asked more experienced and successful bloggers what they wish they'd done differently in the early days, many of them will tell you that they'd have taken more time with their photography. Many bloggers return to old posts, later on, adding new photographs as their skills improve. Some even take a photography course to improve. When you look at a blog, it's often the photographs that tell you how professional the site is, before you even start to read. 
Not Learning About SEO
When it comes to running a successful blog, SEO & Website Development often go together. Good SEO is worth your time. The efforts that you put in today will help your blog get noticed not just now, but for years to come. SEO helps your site get found in search engines, it increases your views and users, and it ensures that people can find you when they need to. But, SEO isn't easy. It's ever-changing and evolving, and it's always worth learning everything you can to boost your blog. It's also worth going over old posts regularly, making changes and improvements to help your website get found. 
Not Working with Other Bloggers
Blogging is competitive. All the bloggers in your niche are fighting for views, and every post that you publish will compete with countless similar posts. Many bloggers make the mistake of thinking that this means that they need to be competitive. But, that couldn't be further from the truth. There's plenty of internet going around, and working with other bloggers isn't just a great way to make friends and gain support. It's also one of the best ways to get your blog noticed, to improve your domain authority and to give you SEO a boost. 
Under Valuing Themselves and Their Work
Blogging is still a relatively new industry. It's certainly a new career path for many, which means that there's no precise pay scale. When a brand offers you work, it's hard to know what to charge, and many bloggers make the mistake of working for free, thinking that exposure is worth it. It's not. If you are working, you need to be paid for it.
Latest posts by The Fortunate Investor
(see all)