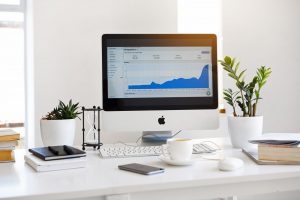 When you build your very own website and online business, over time your profits may begin to level out and see growth start to slow down. This is nothing to be worried about as it can happen to the best of companies, but failing to acknowledge and resolve this issue can ultimately create a much larger issue further down the line. Always being innovative is a key feature of being a great entrepreneur, so thinking of new ways to maximize your profits online should be one of your top priorities. If you're struggling with where to begin, the following ideas will help you get set in the right direction to the most fruitful economic year yet. 
Go Mobile
One of the best ways to increase the amount of money you are able to generate through your online business is by going mobile. This means creating a version of your website that is more suited to a small handheld device, either through altering the dimensions and design of the pages themselves or by building your own app. Both of these options should be heavily considered, as many customers around the world will be accessing your content exclusively via their mobile phone, therefore an emphasis still needs to be made on their user experience too. Creating your own app doesn't have to be as difficult as you may believe, especially as Stoplight's API design guide should be able to help get you started on the basics. Changing your actual site itself to be able to alter to fit different screen sizes should not be too much hassle either, as some simple tweaks to the dimensions should do most of the work. 
Allow Advertisements (Ads)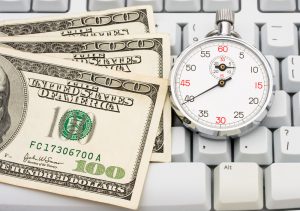 If you do not currently have any kind of outside advertisements on your website, you may want to think about offering some space to rent for other businesses to showcase their own products. Of course you can still have full control over who advertises on your site, so that no competitors take the opportunity yet the topics are still relevant. The amount of income you receive from could also be based upon the amount of times a user taps on the advert itself, more commonly known as 'pay per click'. Whatever you choose, the potential profit that could gain is high if you have a lot of traffic through your website, so don't make the mistake of missing out. Adverts can range from header or footer banners, side columns or possibly even pop ups, though these are often irritating for users to experience and can put them off visiting your site again in the future. 
Hopefully these simple steps should aid you in boosting your profits online, and help you to understand how easy it can be to increase the potential income you receive from your website. By adapting each page to become more mobile friendly and including various adverts funded through different mediums, you can grow your chances of having the most prosperous year to date.