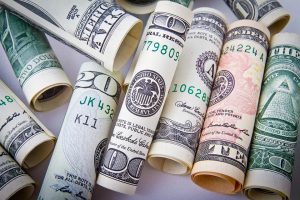 It doesn't matter what business you are in, your survival depends on the amount of cash in the bank. If you run out of cash and you can't pay your overheads, the business is in big trouble and it's likely to fail. This is a very common problem for startups because they only have a limited amount of capital and if they don't start bringing in revenue before it dries up, cash flow problems will sink the business. But it's not just a problem for new businesses because cash flow issues can hit you at any time. What if your rent suddenly shoots up or sales drop off because your product falls out of fashion? Seasonal businesses, in particular, have a lot of cash flow problems to overcome if they are to survive. 
Boosting your sales is the most obvious way to avoid cash flow problems but it isn't always possible. Even if you invest heavily in marketing, there may not be a demand for your product right now, which means that you can't always rely on high sales to manage cash flow. If you want to protect yourself during the slow periods, you need to find ways to earn passive income. If you can generate revenue from other sources, which don't require much input from you, it's a lot easier to keep the business afloat even if sales are bad. These are some of the best ways for your business to generate passive income. 
Rent Out Free Office Space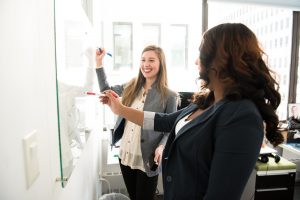 The cost of an office is usually one of the biggest overheads for any business, and it's very common for companies to rent out more space than they actually need. If that's the case, then why not rent some of it out? The way that offices operate is changing fast, and more businesses are using remote workers and freelancers who are rarely ever in the office. New technology means that it's easier than ever for people to work from home, which is more flexible for the employee and cheaper for the business because they don't need to rent out a huge office. However, people do still need an office space from time to time and some remote workers and freelancers would prefer to work in a professional space from time to time rather than working at home all the time. Coworking spaces, which are office spaces shared between multiple companies, are opening all over the place to fill this need. 
If you have some extra space in your office that you don't need, you can turn it into one of these spaces. You can earn a good steady stream of income by renting out a few desks and allowing people to use meeting rooms. This will help you to pay a portion of your office costs each month so the burden on the business is reduced. 
Offer A Subscription Service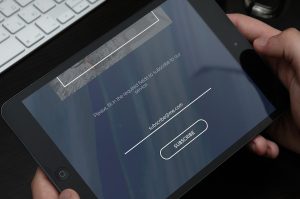 Subscription services are becoming more popular in a lot of different industries. Obviously, they're leading the way in the entertainment industry, but you can also get food and drink delivery subscriptions, and a lot of online retails stores are offering them as well. Amazon Prime, for example, rolls a lot of these different subscriptions into one simple monthly payment. It's not viable for all businesses, but if you offer a service of some kind or sell a product that people need to buy on a regular basis, you should seriously consider setting up your own subscription service. If you are an online retailer, you can offer people a discounted price on certain products for a monthly fee. Often, subscription billing for startups is the best way for them to get their business off the ground because you have a reliable source of income. Once you get a good amount of people tied into a subscription, you are guaranteed regular customers, instead of trying to build a business off the back of sporadic sales. It will take a bit of investment to get it set up and market it properly, but your business will be a lot more stable and you will not have to deal with cash flow issues if you succeed. 
Intellectual Property Rights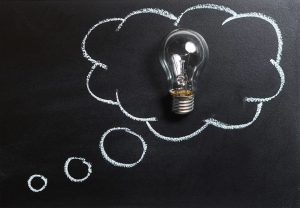 Intellectual property is valuable, and if you own the rights to something that other businesses want, you can earn a good amount of money in royalties every month. Logos, graphic designs, and online content can earn you a reasonable amount of money if you allow access and usage rights to other businesses, but it's patents that will net the biggest returns. If your business owns a patent on a piece of technology or a piece of software that makes a product unique, you have two options. You could produce the product yourself, so customers have to come to you if they want the specific feature or design that the patent protects. You can charge more because you are the only company that can make that particular product and if it performs better than the alternatives, this is a good way to build a business. However, you could consider allowing other businesses to use the patent and then charge them royalties on it. Depending on the size of the industry, you may find that there are a lot of businesses out there that are willing to pay for that technology. In some cases, it's more profitable to do this because you get a regular income and you don't have to worry about maintaining sales. 
The only issue with this is that technology moves on and your patent may become obsolete soon enough. If somebody else develops a better version of the same technology, your income stream suddenly dries up. You also need to remember that patents only last 20 years. If you are going to use intellectual property rights to generate passive income, it's important that you work on developing new patents as well as manufacturing and selling your products, so you always have that passive income stream there. 
If you use these methods to generate passive income for your business, you will find it a lot easier to manage your cash flow.