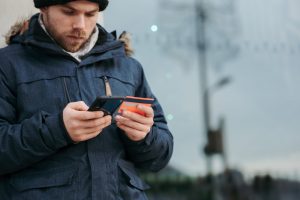 Getting out of debt doesn't have to be the extremely difficult process that it is made out to be. We're not saying that it's a simple thing to do either, it just takes some determination and you using your brain a little. In this article, we're going to be looking at some of the things that you can do to make getting out of debt easy, so keep reading down below if you would like to find out more.
Keep Up With Your Payments
The first thing that you should do is ensure that you are keeping up with your current payment plans. If you aren't, then the lender will come after you for more, as you will be accumulating more interest. As such, for as long as you are keeping up with the payments that you are supposed to make, things will be fine. Ideally, you should pay off more of your debt where you can, rather than making the minimum payments each and every month. If you have a little bit of extra cash, put it towards this to get yourself clear sooner rather than later.
One of the best things that you can do for yourself if you're going to try and rebuild your credit with a credit card is get a 0% purchase one. You can look at the guide from Latest Deals on 0% purchase credit cards to find out more about these and how they work.
Get All Of Your Debt In One Place
If you can gather all of your debt into one place, it is going to be far easier than trying to pay off multiple people at a time. This is called consolidating your debt, and it means that you then only owe all of the money to one lender, as everyone else will have been paid. Talk to this lender and come up with a plan that you can afford and they will accept. Trust us when we say that you're going to find this much easier to manage, and you may even get out of debt quicker if you do it this way as you aren't gathering interest on multiple loans.
Tighten Your Budget For A Little While
The final thing that we want to mention is that you should tighten your budget for a little while. This means that you will have a little more money, and you will be able to pay your debt off that little bit quicker. The quicker, the better and that's something that you need to understand. If it means that you go without little luxuries like nights out for a few months, it's what you're going to have to do.
We hope that you have found this article helpful, and now see some of the things that you can do in order to get out of debt without making it too complicated. Doing this is going to be the best thing that you could ever have done for yourself, and it's going to make a huge difference in your life. Take the advice above, and you're going to be debt-free in no time. We wish you the very best of luck.

Latest posts by The Saving Gal
(see all)