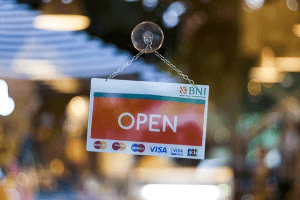 If you own a retail store, it is unlikely that you need to be told that the current business environment is a tough one. The rise of ecommerce has changed the way that people shop seemingly forever, and while the predicted so-called "retail apocalypse" has yet to fully emerge, it's not exactly a welcoming business landscape. 
However, even against this uneven backdrop, retail stores do continue to flourish, and can still be a very successful business venture. There's a lot of reasons why this may be the case – price points, USP, accessibility, and so on – but one of the most fundamental essentials a store must achieve is catching the eye of their customers, and then convincing them that they want to stay. To achieve this, retail stores have to make an excellent first impression – and here are five things you'll need to include to do just that.
#1 – An inviting window display
While many customers will visit a store intentionally, attracting the attention of curious foot traffic will surely be essential – and a window display will always be an important part of this. Window displays should be bold and intriguing; rather than just displaying products, try to tell a story that invites customers to want to take a closer look. 
#2 – Bright (but not too bright) lighting
Store lighting is a balancing act: if the lights are too dim, then customers will not be able to see the products, but if the lighting is too bright it can become glaring and unpleasant. Experiment with different lighting variations, asking your staff and even friends or family members for feedback, until you find a balance that is just right. 
#3 – A clean environment
Retail stores are very busy places. In the course of a week, your store may be visited by hundreds or even thousands of different people, so mud, dirt, and dust can quickly accumulate – which can result in a negative impression for customers. Professional, high-quality cleaning from a commercial janitorial service or similar will ensure that your store will always look at its very best. 
#4 – A spacious layout
A spacious layout invites people to browse and take their time, whereas cramped layouts can make customers feel rushed, or may even cause them to worry that they will never find what they need. Try to keep the floor space as clear as possible, and always preserve a decent aisle width between shelves and displays.
#5 – Clear signage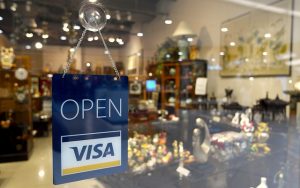 Stores should be clearly mapped out, so that customers can see exactly where everything is with just a quick glance through the door. The contents of aisles and shelves should be marked clearly, as should your customer service area, the register, and (if applicable) the fitting rooms. 
#6 – Background music
Music is a fantastic way to create a pleasant atmosphere in your store and make the entire space feel more welcoming. If you haven't used music in your store before, then this guide can help you get started.  
In conclusion
Ensuring that your store achieves all of the above can help your store to make the best first impression on your customers, which should ultimately mean that your store can continue to enjoy success even in the face of stiff online competition.