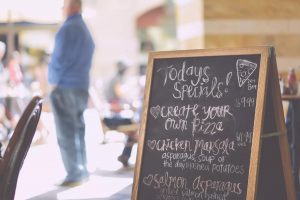 When it comes to running a successful business, the idea isn't all that matters. After all, there's no use in having a brilliant and innovative product or service, if nobody knows about it. To get your name out there and attract customers to your store, office, or website, you must focus on your business marketing strategy. The trouble is, most entrepreneurs assume that this will be costly. When you're on a low budget already, this can cause problems. Thankfully, there are many low cost marketing ideas that you could try out. With that in mind, here are ten to consider.
Help Out A Charity
No business should donate to a charity for the recognition alone. This is an incredibly selfish and shallow act that customers tend to see right through. If you were already thinking about donating to a cause, however, it could also help out your marketing. Whether you give a percentage of your profits to the cause or a few of your products, it is sure to be well-received. In fact, charities will usually thank you on their website or social media, which will boost your brand awareness.
Apply For Business Awards
Nearly all industries these days have business awards. These might include "Best Customer Service", "Small Retailer Of The Year", "Best New Business", and many more. By applying your business for an award, you can generate some free buzz and earn a little recognition. Plus, if you happen to win, you'll be given an award of some kind that you can display online or instore. If there aren't any awards in your industry, then you should try creating a few of your own.
Participate In Local Events
Hosting a corporate event is a great way to get your name out there. Unfortunately, it can also be pretty expensive. Because of this, you may want to stick to participating in other local events instead. You can still have a stand, banners, flyers, business cards, and more, and might even get asked to speak. This can earn you a lot of recognition without the stress or hassle of organizing such an undertaking yourself. Just make sure you advertise your attendance online.
Host Your Own Class
You may not have the money to host your own event, but a class is a whole lot cheaper. In fact, you could even teach over the internet and eliminate all costs whatsoever. Whether you've been in business just a few months or a few decades, you will have a lot of knowledge under your belt. Instead of keeping it all to yourself, you should share it with those less experienced than you. Most entrepreneurs will offer free entrance at first, but, after a few classes, you may want to charge.
Ask For Customer Referrals
A customer is much more likely to trust another customer than you. After all, you need sales to make money, but your customers have no such agenda. For this reason, you should ask those that buy from you to leave a review or refer your business to a friend. This sort of word of mouth marketing is invaluable, as it can greatly widen your reach. If you're struggling to get referrals and reviews, then you should offer rewards to do so. This will act as motivation and incentive.
Work With Social Influencers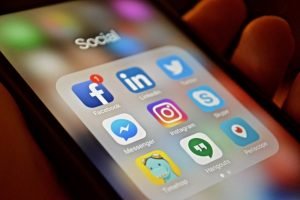 Unlike random strangers on the internet, social influencers have already built up a relationship with their audience. People respect what they have to say and the recommendations that they give. Working with such an individual, therefore, can be incredibly beneficial. Once you've identified an influencer you want to work with, reach out to them, offering free products or services in exchange for an honest review. This is a strategy popular among Youtubers.
Offer A Free Sample
Although some people will buy things based on the recommendations of others, many others would rather not risk making a purchase until they can try the product or service for themselves. With that in mind, you should offer a free sample or trial of what you sell. You can do this both instore and online. If customers like what you're offering, then there's no reason why they wouldn't buy it. They might even choose to recommend it to others.
Publishing Interesting Blog Content
There are many places online where you can share your thoughts and wisdom, but the one place you must ensure your voice is heard is your own website. By posting interesting and informative content on a blog, you can improve the search engine optimization of your site, making it easier for customers and prospects to find you. It also gives visitors a reason to keep coming back. Building up a following can take time and effort, but it can be low cost or next to nothing.
Drive A Branded Car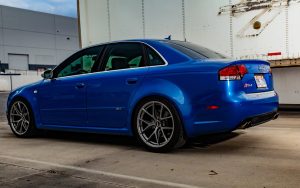 When you drive to work and home each day, your car gets seen by hundreds, if not thousands of people. This means that, if you were to brand it with your company name and contact information, that would be shown too. There are many ways to go about branding your car, from putting a large magnetic sign on the side to a small bumper sticker or window decal on the back. You could even ask friends and family members if they would put a sticker on their cars too.
Run An Online Contest
Social media is everywhere these days. You can't ignore it, and, as a business, you definitely shouldn't. Instead, you must work to grow your social media following. Once you have a large enough audience across the platforms, you can try running a contest. If you ask followers to like and share your post to enter, it will increase your exposure, as all of their friends would see it. This recognition is priceless compared to the small amount you'd spend on a prize.
Marketing your brand on a budget may seem tricky, but the ideas above can make the task a lot easier.