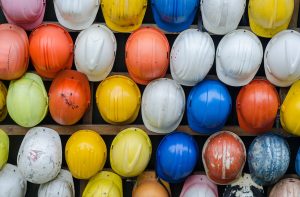 Construction sites can be some of the most dangerous places to work, and that's why safety has to be a number one priority at all times. It's your responsibility as a business owner to keep your employees out of harms way, and there are many different steps that you can follow to ensure they can operate in the safest working environment. So, if you want to learn more about how you can keep your construction staff safe and provide ultimate peace of mind to allow them to work without any worries, then read on to uncover some of the best tips and tricks that you can utilise today. 
Personal Protection 
Personal protective equipment has to be worn by every member of staff on your construction site, as it's vital that they are able to keep themselves safe amongst the various dangers and risks that surround them. First off, you should provide your staff with top quality hard hat helmets, high visibility jackets or clothing items, steel toe capped boots, and ear defenders if they are in a loud environment. You may also need to provide some more specific PPE, such as safety goggles to protect against flying objects during activities like sawing, as well stopping the harmful eye side effects related to regular exposure to sparks. Assess which kinds of tasks get completed and the machinery used to do so to determine any extra protective equipment that you may need to provide, and ask your staff directly to if they feel as though they need anything else to stay safe whilst doing their job. 
Safe Environment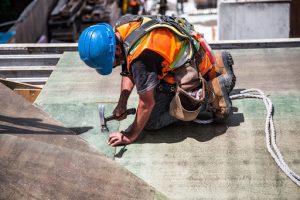 The environment in which your staff complete their daily tasks has to be a safe and secure one, and it's up to you to ensure that you take steps to reduce the common risks associated with construction sites. Always have clear fire exit routes in every location around your premises, and ensure that every member of staff is fully aware of how to get out in the event of an emergency. Always carry out regular testing on machinery to ensure there are no underlying issues that may put a member of staff at risk, and make use of a crane wind speed meter before operating a crane or other similar vehicle to keep things safe. If your staff are unaware of how to use any machinery properly then they put them self and everyone around them in danger, so it's absolutely vital that they are able to access any information they need with regards to training and machine operation. It's a good idea to create a set of house rules that can maintain a safe environment, such as clearing up after yourself whilst keeping walkways free of debris. 
With any luck, this guide can help you to understand just how easy it can be to keep your construction workers safe whilst they are on the job. Start off by investing in some high quality personal protection equipment that they can wear to reduce common injury risks, and create a safe environment in which they can thrive.