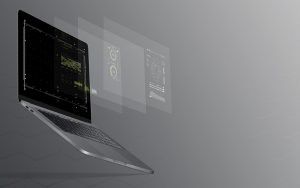 These days, there is no denying just how important technology is to many different businesses. It seems that companies in almost every industry and sector have to be reliant on some forms of IT and tech in order to grow and expand. Ultimately, without all the right tech, it could be very difficult for a company to succeed.
Some people find it easy to adapt to new technology, and it can be ever so simple for them to bring it into their company. Unfortunately, though, that isn't the case for everyone who decides to set up their own business. After all, not everyone is all that into technology. Even though it is still becoming a large part of our everyday lives, there are a lot of technophobes out there who don't want to or find it hard to incorporate new IT and tech into their lives. This isn't good for a company, though, as many can no longer succeed without the use of sophisticated tech.
Does that spell the end of entrepreneurs who are technophobes then? Well, not exactly. In fact, there are quite a few ways technophobic entrepreneurs can easily adapt and get along better with all the latest IT and tech. Read on to find out more!
Hire A CTO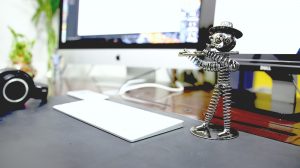 Just because you don't know much about tech doesn't mean that no one else on your team should either. In fact, your lack of knowledge in this area should motivate you to want to hire as many tech experts as possible so that their knowledge and experience can be put to good use in the company. For this reason, it would be wise to hire a chief technology officer (CTO). This can be the individual who you put in charge of all things IT and tech-related in your company. Even though they will have full responsibility for your business's technology, it's still a good idea to try and improve your own knowledge so that you have a general idea of what is going on.
Outsource IT Support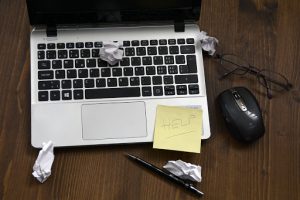 While a CTO will be able to put some important tech strategies into place, they might not have the expertise to take care of any IT support that is needed within the company. One solution for this is to hire a team of IT support workers. However, this can be quite expensive. For a better option, you should outsource your support. There are lots of tech support companies that will be able to offer you a complete support package around the clock once you sign up for their help.
Look For Software That Can Help You
If you find that some tech processes are quite complicated and you struggle to get your head around them, you might prefer to invest in some software that can help you with them. In actual fact, some business software can even automate certain processes for you, which will help to save you a lot of time. If you aren't too sure which software will be the most beneficial to you and your company, you could always get in touch with Technology Evaluation Centers for some help and advice.
Always Put Cybersecurity Number One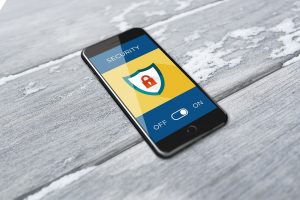 No matter whether you have heaps of experience with IT or have never touched a computer in your life, the first thing you need to do as soon as you launch a new company is to make sure that the network and all devices are protected with plenty of the latest cybersecurity. If your network and computers aren't fully protected then they will be at a huge risk of viruses and malware attacks. You might even be hacked and could end up losing a lot of your sensitive data and information. And if a hacker were to get into your bank account, then you would be in very big trouble indeed. So, be sure to protect your whole computer network, so that you can have some peace of mind.
Make Sure You Can Be Reached Online
Some entrepreneurs who are technophobes might be reluctant to take their business online. They could think that as long as they have an office or a shop and their customers and clients can contact them offline, there is no reason for them to be online. This is quite a big mistake, though, as these days, many customers prefer to contact companies and businesses online. So, even if you just provide an email address, you should at the very least have one contact method that your customers and clients can use to get in touch with you online. This will help you make money online!
Get Someone To Make A Website For You
Lots of entrepreneurs think that making a website themselves is easy, even if they don't have any prior IT experience. However, that is usually a fairly bad idea. Even if you do use a service, such as Squarespace or WordPress, that appear to be very simple, it can still end up being a very time-consuming task. And you might not have all the time in the world to get it right seeing as you are trying to launch a whole company! So, it's always worth hiring a web designer to do this for you. Sure, it may cost you a little bit, but at least it's one more thing ticked off your to-do list and another load off your mind!
Keep An Open Mind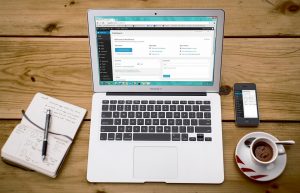 It is always important to try to keep as open a mind as possible, especially when it comes to IT and tech. There are constantly new technologies that are being developed and brought out for public use, and your open mind will help you adapt to all these new things very efficiently. And that will in turn help your business as many new tech devices can help speed up processes and make them a lot more efficient.
As you can see then, there are lots of ways technophobic entrepreneurs can open themselves and their companies up to new IT and tech. Just use the tips and hacks above to get started!