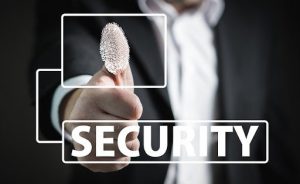 There's no point in running a successful business and achieving your goals to have it all compromised on a security breach. This could be physical or online, but either way, your business needs to be secure. So how can you make sure it is and what should you do about it if it's not?
Carry out a risk assessment
Start with working out where you are most vulnerable by carrying out a full assessment. If you don't know what parts of your business are vulnerable or what data you have that needs to be protected, you can't properly secure it. When it comes to being cyber secure, according to www.cimasg.com, small businesses often lack the necessary resources to effectively manage their IT, let alone stay current on the latest cybersecurity threats and trends. So it's vital that you have this in hand. Also, make sure you test your alarms, your CCTV and Access Control systems, to ensure they all remain in good working order. 
Secure your premises
There's a lot of focus on data protection and cybersecurity now and rightly so. However, make sure you don't overlook the physical elements of security too. Do you need stronger doors? Do you have fitted window locks and security lighting? Each of these can deter burglars because most burglaries are unplanned. If access points are vulnerable, install CCTV and if you don't have an alarm – get one fitted and put up signs to warn people that it is there. While this will be costly to implement, your insurance premiums will likely go down.
Implement Training
There's no use having the equipment and secure technology and procedures in place if no one knows how to use them. Make sure necessary security training is available to your employees and that everyone knows what to do in the event of a serious threat. Train your employees to recognize suspicious behavior and make sure they know how to report the crime to you. It's important to keep as little cash as possible on-site and also put up signs to say that certain parts of your premises are only accessible to staff members and make sure everyone is aware of this.
Be Organised
Being organised will help you identify anything unusual, any discrepancies in your stock count, for example. Make sure you keep on top of paperwork, carry out regular stock takes.
Shred Sensitive Documents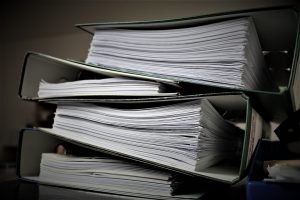 Don't just throw important documents in the bin because if there are a security fault and thieves or people who shouldn't be in your office get in, they may be able to use the information that they find. Make sure you also have secure and lockable filing cabinets to store personal or confidential information.
Get Advice
Speak to a professional about the best way to secure your business and all the information it holds. Find out what types of crimes businesses in your area are most vulnerable to and how you can best protect yourself. Also, make sure you speak to an IT specialist about how you protect yourself against cybercrime as it continues to affect many businesses.  
Carry Out Regular Checks
Crime is always changing because as methods get found out and security measures are put in place, criminals have to find different or more sophisticated ways of carrying out their activities. Make sure that your security measures are up to date, ahead of the game and always evolving. Review them at least once a year and be open to suggestions from your staff about how you can better protect your business.