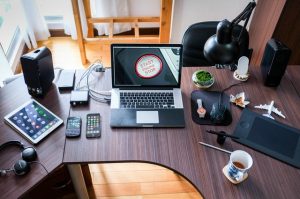 Getting up to date technology is essential to run a successful business in today's climate. Technology is continuously advancing and updating, and it can be hard to keep up. But doing more tasks online, having connected devices and using the cloud has meant that many businesses can now operate more efficiently. Communication has become quicker, travel to meet clients is required less, and when it is necessary, traveling is far more comfortable as people can work from anywhere in the world, so life online really does have its benefits, and here are a few more:
Connected Devices
It's great that you can sync your phone with your laptop or your smartwatch so that you can access information no matter what device you are using, however, there is so much more to it than this as the Internet of Things has revolutionized the way we do business. In retail shops can use face recognition systems that can estimate a customer's gender and age as they enter the shop. There is also technology which can follow you on your shopping journey, gathering data which will eventually lead to a more personalized experience.
Increased Security
While technology and having everything online seems like it can make your company vulnerable to data breaches and hacking, it has meant increased protection for your private information. Digital security is a must in any company, and without it, hackers can cost your company thousands as well as ruin your reputation and give your customers and clients a reason not to trust you.
Centralized Information
Cloud Computing technology has meant that an entire workforce can connect and access the data or documents or any other material they need no matter where they are or what device they are on. You can make use of all kinds of cloud enabled technologies to make your operations more flexible; microservices offer one such example of that.
Data Collection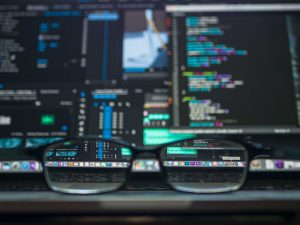 Collecting data has become a natural process as software programmes can gather information and interpret and analyze you're not only your customer's behavior, but they can then predict your business patterns too meaning that there is less product wastage and sales can be forecast far more accurately.
Increased Productivity
Having a workforce who are continually learning new skills and being challenged to do their very best which means a higher productivity rate for your company. Encouraging your employees and investing in them will keep them alert, motivated, and happy. Make sure you support your staff by rewarding them for their successes, using both monetary and non-monetary incentives.
Digital Records
Doing everything online means there are records of everything from conversations in an email thread to tax payments. You can now electronically file tax returns by if you apply for EFIN. This will keep digital records as well as save time for everyone.
Save Time And Money
It can be time-consuming to research and learn about new software, it can then be expensive to purchase new software, and both costly and time-consuming to train your staff to use the new program. However, overall if you get something which can make a difference to your business, it will save you both time and money and is worth investing in.
Latest posts by The Fortunate Investor
(see all)