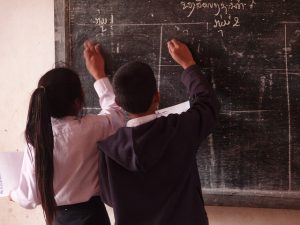 Let's face it, money is a touchy subject. Parents handle this topic with their children in wide variety of ways. Some parents believe the more you discuss money with children, the better prepared for adulthood they will be. Other parents make a point to not talk about money around their kids.
Parents Who Don't Discuss Money Enough
A surprising number of parents worry about exposing their child to financial stressors so they never discuss the topic with their child. This can send the message that there is something problematic or taboo about the subject of money. These children who are less educated about money may not be able to appreciate what they have or not develop a sense of work ethic as they get older. As these kids become teens and young adults they may not have the education needed to become financially responsible adults. I recommend parents looking to teach kids about money read Money Doesn't Grow On Trees.
Parents Who Discuss Money Too Much
On the opposite end of the spectrum, parents can be too open about money with their children.These parents can unknowingly cause their child to be anxious about money. The child can feel like a burden to their parent when he needs or wants anything. No parent would want this even if the family is struggling financially.
There is not a perfect way to talk to children about money. But here is a quick guide of DO's and DON'Ts when trying to find a balance for your family.
What To Do
1. Do talk about money in a casual, general manner. It is a large component of adult life, there is no need to shield all financial discussions from your child.
2. Do teach kids how much certain items cost.
3. Do encourage a teenager (when appropriate) to get a part-time job to learn adult responsibility and contribute a portion to the family (when needed).
4. Do take your child/teen to the bank to open a checking account and learn about saving and withdrawing money.
5. Do give your child money when needed and discuss expectations for how the money should be spent and budgeted. Then follow up about how the money was spent.
What Not To Do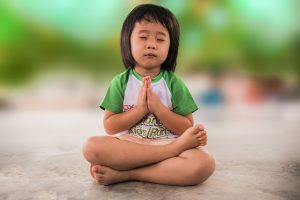 1. Do not go into detail about financial struggles that will let your child (especially younger children) learn about uncertainty and instability in their life. There is nothing your child can do to improve the financial situation, so there is no reason to put this burden on her.
2. Do not knowingly make your child feel bad about his fortunes and what you have been able to provide.
3. DO NOT put a "guilt trip" on your child when you choose to buy her something.
4. Do not give your child everything she wants and when she wants it. Suggest putting the item on a "wish list" for birthday or holiday gift. She will more likely value the item when waiting is necessary. Or if the child is older, show him how much something costs and put money aside until enough funds are saved for the purchase.
5. Do not give your child/teen your credit card which they can spend unlimited amounts of money on with no responsibility for paying the balance. This only encourages thoughtless spending, not responsibility.
Latest posts by Clinical Psychotherapist
(see all)