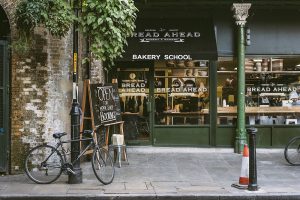 Aah, the high street. Over time – and with the introduction of the internet – the high street really has taken a bit of a battering. And it's a shame, isn't it? We all like to walk down the street in our community, and see that small businesses are thriving, and everybody is out there socializing in our local area. Whilst the internet has made it difficult for the high street, people are now starting to show their allegiance for the humble little self-made store again. If you want to put something back into your community, then here's how you can start up your own high street business.
Choose where you'll open up shop
Needless to say, it's a good idea to be a part of the local community that you're thinking of opening up your business in, as this will mean that you're already pretty well-established there. Some people do venture a little bit further, but if you're new to high street life, then you may want to stick with what you know. Think about a good position to be in, where people will always be likely to come in as they're walking through the town or city that you've opened up in. Obviously, it's not really a good idea to open up your business in the middle of nowhere, unless you know that there is actually a market there for what you're going to sell.
Decide what you're going to sell
One of the most important things that you need to make your mind up on is what you're actually going to sell, and you need to incorporate your community into your thinking. As somebody who lives in the area, and has a good idea in mind about them as a demographic, what is it that they will actually want to see on the high street? For example, if you live in a predominantly working-class community, who don't have much of a disposable income, then it's not a good idea to start up a designer shop, so that people can come by in the day and spend all of their money. People will be working, and they won't have the cash to spend on your business, anyway!
Get the funds together
No matter what your business idea is, you can't start out without a bit of cash behind you. Whether you decide to get a small business loan – which you'll probably need if you haven't got a lot of savings – or you go it alone, make sure that you have a detailed financial plan. There are some things that you'll need to pay out for before you get going, such as your stock, the rent, and even your merchant services provider so that you can put payments through when you begin trading. Make a comprehensive budget plan, and talk to an accountant if you need to. This way, you'll have all of the necessary funds, and you won't have forgotten about anything, either.
Negotiate the rent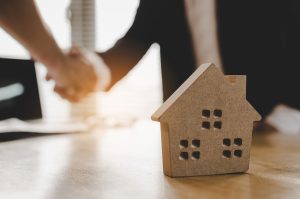 When you have a high street business, one of the major costs is the rent. Although many people are of the opinion that rents, taxes, and insurance are quite high, the reality in most places is much to the contrary. In fact, many local governments and landlords are so desperate to get people into high street stores – which are closing down at such a quick rate – that they will be more open to negotiations on the price. Before you go ahead and accept the first cost out there, try to negotiate a lower price, and make sure that you get quotes for a variety of buildings. There is the chance that you will find a real gem out there, so don't give up your search.
Take a risk
Opening up a high street business is certainly a little bit of a financial risk, especially as you can make no presumptions about what the footfall will be like, and you have no idea whether it's going to take off as a business. However, if you care about your local community, and you want to make it a better place, then opening up your company here is a risk that is probably worth taking. Of course, you shouldn't throw lots of money at something that may actually fail, but there will be moments when you're not quite sure what is around the corner. Take this on the chin, and just do what you can to make your business work. It's a risk, but one worth taking!
So, if you want to open up a small high street business, then keep these things in mind! Good luck!