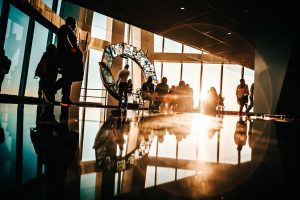 A job fair can be a great place to find new recruits. Having a strategy will help you to stand out against your competitors and win over the best talent. Here are just a few tips for recruiting at a job fair.
Research into the other companies attending
Other companies will be attending the job fair – some of whom may be direct competitors. Try to find out which companies will be at the job fair before attending. You may be able to advertise company perks that you competitors don't offer.
Use eye-catching displays
Eye-catching displays will draw people towards your booth. Banners such as this X stand banner could be great for helping your booth stand out. Use these displays to offer information on your company that will win over talent.
Print out flyers and business cards
Flyers and business cards can be taken away allowing people to research your company or recommend your company to family and friends. Consider printing off some flyers and business cards and give them out to passers-by.
Consider your personal appearance
Dressing smart will create a good impression of your company. While the people attending the event are likely to be trying to sell themselves to you, you also need to be able to sell yourself to them. You should also try to come across enthusiastic as to give off good vibes.
Know your information
Potential employees may want to learn more about your company. Make sure you've got all the important facts and figures in your head or written down as notes so that you can sell your brand. This could include awards your company has achieved, the age of your company and some of the cases you've worked with. You should also be able to tell people about the roles you're looking to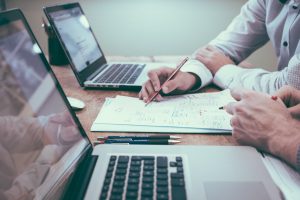 fill, the duties that will be a part of this role and the perks that will be offered.
Encourage people to apply there and then
You can encourage promising talent to apply on the day. Create an online application form and bring a tablet that you can hand to people. Give out your contact information so that people can submit CVs or portfolios too. Some people may have paper CVs with them that you should accept and keep somewhere safe.
Run a competition
A competition is a great way to engage people. The prize of your competition could be a secured interview and possibly a cash prize even if you don't hire them. This competition could be something as simple as a raffle.