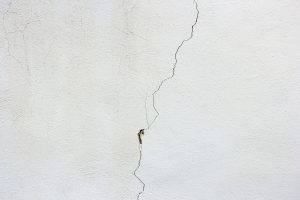 Managing a household budget can be tough at the best of times when you have a family to take care of. You don't need sudden (or quietly creeping) costs to add to the stress. So, here are a few costs to keep an eye on, especially as the hotter seasons are approaching and we're all likely to see more turbulent weather that can really test the home.
Energy bills errors
One of the highest and most frequent bills we pay is also one that we have the most control over, but a few bad habits when it comes to how we use our energy can send them skyrocketing. There are a few habits you can learn to save on energy costs, such as ensuring that you don't leave appliances plugged into sockets overnight, cutting the "vampire energy" they suck out over time. However, investing in health checks for your boiler and AC, and investing in accessories like smart thermostats can have a much greater effect over time.
Water woes
With the springtime comes the rains, and this can be when homeowners start to really notice that their home isn't as protected from water as they would like. An annual health check for the roof and gutters is essential to make sure there are no blockages, cracks, or chips that allow water to infiltrate from the top. However, an occasional check for rising damp is essential, too. The sooner you spot damp and water damage, the easier it is to repair. Replacing a few feet of drywall is much easier than trying to fix a foundational issue.
Pest problems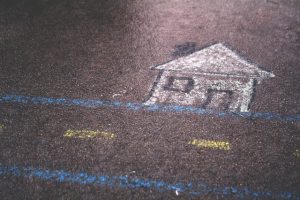 It's essential to keep an eye out for signs of pests, especially in the spring and the autumn. There are all kinds of signs, from unexplained scratch marks, to droppings, to foul smells of urine and dander. Sealing and securing the home of any air gaps can help, but the most effective way to deal with unwelcome guests is by partnering with a team of pest control professionals. Unless you're thorough in eliminating the pests or at least getting them out of the home and close the entrance they used to get in, it's likely to become a recurring problem.
Appliance anxiety
We've already mentioned how taking care of your appliances and investing in maintenance and inspections are essential for keeping your energy bills down. However, all appliances are going to fail on you eventually, from the toaster to the fridge, so having the money at the ready to replace them when necessary is essential. Build an emergency fund, taking into account the likely cost of the next replacement you might have to make. If any appliances show signs of working less effectively than others, start saving to replace it early, even if it still has a year or two of life left in it.
Budgeting for repairs and maintenance, keeping an eye on the risk factors, and building a healthy emergency fund is essential for making sure you're equipped to handle the costs that the home throws your way.