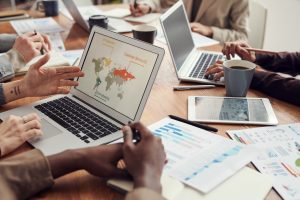 Expanding your business beyond the bounds of your local market is an excellent way to grow your company and diversify your offering. Sounds great, but going global is not without its challenges. If you're considering opening an international office, shipping your product internationally, or working with international business partners or suppliers, these tips will help you manage the distance geographically, economically and culturally.
Be Prepared to Adjust
Though your product or service have been a hit in your local market, this won't necessarily translate into high sales figures in other markets. The way people around the globe respond to products is massively influenced by culture, so make sure you do your homework before you launch overseas, and don't lose heart if your brand doesn't immediately take off. A more cautious uptake doesn't necessarily mean your product isn't in demand: you may just have to tailor your product a little to suit the needs and preferences of your new customer. And while your marketing strategy may have aced it in your home country, be prepared to go back to the drawing board in order to break into the new market. 
Understand The Target Economy
Another vital thing to thoroughly understand before launching in another country is the state of the local economy. If the economy is in a slump or recession, it's unlikely that many people will have much in the way of disposable income, so your sales may suffer. It may be best to wait until the economy has picked up, or consider other markets where your product might be more in demand.
International Communication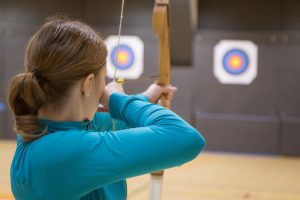 Whether you're looking into foreign suppliers or considering setting up an international office, spreading your operation across different countries comes with a wide range of challenges, communication topping the list. To make it work, it's crucial that you put in place effective channels for communication between all stakeholders and employees, taking different languages and time zones into account. For example, if you're based in the USA but you're sourcing your pipelines from Tianjin United Steel Pipe, it's important to establish clear lines of communication to manage that relationship effectively across borders.
Setting up regular Skype meetings or conference calls is a useful way to bring people together, and it's also a good idea to request regular, comprehensive reports from every location.
Research International Business Customs
 Launching your product or expanding your operation overseas usually means important meetings with various stakeholders who hail from a different culture than you and your existing business partners. Cultural expectations and business customs can be completely different, depending on what country you're in. What you interpret as being 'best-practice' or plain old politeness might be seen by others as unprofessional at best, or even rude. It's vital to remember that when you're setting up shop in a foreign country, the duty is on you to adjust to the new business environment, not the other way around. Everything from small-talk to dress code matters, so it's crucial that you do your homework beforehand to avoid putting your foot in it!
Whether you're investigating new suppliers or considering an international office, taking your business overseas can be challenging. These tips will help you prepare for the culture shock.