Are you thinking about trying your hand and making money with currency trading? This simple guide on Forex for beginners will help you get started.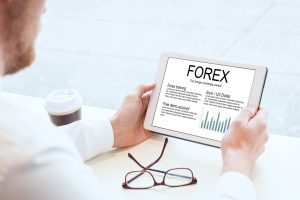 Did you realize the average person only has around $1,000 in their savings account? Finding a way to take the money you have saved and invest it properly should be one of your goals.
With all the different investments on the market, selecting the right one can be a bit challenging. For years, investors have been using the Forex market to make money. This market is geared solely towards the value of various currencies from around the world.
Read below to find out more about Forex for beginners and how to have success with this type of investing.
1. Forex For Beginners Starts With Identifying Risk
The first thing you need to do when getting into the world of Forex trading is to identify how much risk you are comfortable with. While higher risk trades will generally pay out more, they pose a higher chance of you losing money as well.
Knowing how much risk you can afford to take on is essential when developing a trading strategy. Once you have this information, you will be able to hone in on the trades best suiting your needs.
2. Set Goals and Stick to Them
When first starting out in the world of Forex trading, you will need to work on setting goals. Knowing what you consider a success and failure can help you greatly as you trade more on this market.
Some new investors rush to create trading strategies without covering a few basic steps first. If you don't have goals, it will be difficult for you to be a disciplined trader.
3. Choosing the Right Broker is a Must
One of the biggest mistakes new Forex traders make is rushing through the broker selection process. Rushing to pick a broker will generally lead to a number of mistakes.
Before deciding to work with a broker, find out more about their experience and track record. Ideally, you want to choose a broker who has a proven track record of honest and fair trading. The best way to find this type of information is by doing some online research.
4. Don't Forget About Demo Accounts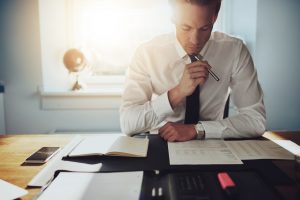 Nearly every Forex trading platform on the market has a demo account feature. This demo account allows you to trade with fake money so you can get the hang of how this trading works.
The last thing you want to do is make mistakes with your actual money when first starting out. While using a demo account may not seem too exciting, it is a crucial step for a Forex trading beginner.
5. Focus on Single Currency Pairs
As you will quickly realize, the world of currency trading can be confusing. This is why you need to focus on researching one currency.
Trying to take on too many currency pairs too fast can lead to lots of problems. By taking the time to really hone in on a single currency, you can get a feel for how world events and other factors shape the value of money.
Seek Out Professional Help
Now that you've read our Forex for beginners tips, you're ready to take on the fast-paced world of currency trading. Working with a reputable and experienced broker is the best way to avoid mistakes in the beginning stages of your Forex trading career.
Are you looking for more information about how to invest your hard-earned money? If so, you can contact us now to find out how we can help.