There are many things that disrupt your finances of the years and being aware of what they are so that you can deal with them if they crop up is vital.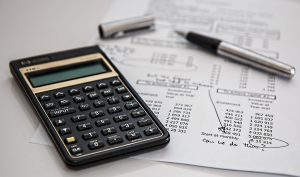 Here we are going to look at a collection of issues that can arise in your life and the plans you can make to avoid falling into financial struggle if they occur.
Redundancy For Emergencies
One of the biggest factors behind any financial problem is the horrible business of redundancy. This might cause a job loss which are not easy for anyone, but they are particularly difficult on the bank account. There are measures that you can take while you are working to ensure that you have some breathing space come the eventuality of redundancy. Colloquially it is known as saving for a rainy day, and few days are wetter than the one that you're told your services are no longer required.
Keep Some Savings
First of all, make sure you are keeping some money back in a savings accounts. This should be money that you can afford to leave over at the end of each month for any negative eventualities that can crop up, losing your job being one. It might seem like an obvious thing to say, but according to CNBC, 65% of Americans have little or no savings. It cannot be emphasized enough how important saving money is.
One way to limit the impact of redundancy on your future is by continuing to keep up with market trends and skills. Your sector will continue to move on and you should be aiming to evolve with it. Take online courses and ask to learn as much as you can at work, education is key to any future work. It is also a good idea to get a second side hustle to make some extra money.
Divorce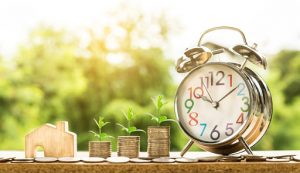 The financial implications of divorce aren't often felt until it is too late. Few people realize how much divorce impacts your credit so taking steps to prevent this damage is critical to keeping your head above water in what will likely be one of the most stressful parts of you and your partner's life. You might not consider that divorce lawyers should be something that you factor into the equation, but you might not be able to handle the divorce process yourself. Divorce can be messy and it's in these cases that you might want to consider making sure that you have the right kind of lawyer on speed dial – just in case. You don't deserve to be broke just because your marriage didn't last, and the best thing that you can do is get your ducks in a row if you anticipate a divorce ahead. It goes without saying that we all hope that divorce doesn't rear its ugly head at our door, but in the eventuality that it does you should make sure any ongoing payments are made as soon as possible, and deal with join debts quickly.
Health
Finally, the costs of getting sick. In the US healthcare continues to be a hot potato in politics and in the press. But that doesn't do much for you if you do find yourself in need of medical attention. At the start of the decade, over 40 million people were in debt due to medical bills, with 7% of adults struggling with said bills were forced to declare bankruptcy.
Health costs are no joke, and you should ensure that you are covered by good insurance either privately or through your workplace. Once again savings will play a major role in this eventuality because should you find yourself not covered by your illness, having a rainy day fund to dip into will protect you from potential financial ruin.