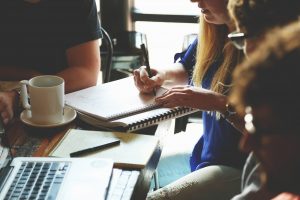 As a business owner, you need to be thinking about the reputation of your business as a number one priority. Your reputation is everything. It is your image to the world and, more importantly, your customer base. Maintaining a good image is vital. There is so much competition out there, and that means you need to be able to stand out from the crowd in the best possible way. So,
Here are some ideas about how to improve the reputation of your business. 
Network in the community
It is a good idea that you make sure you have a strong local business focus. It may be worth spending some resources on investing in the community. You could have days in the community, like charity fund-raising, or a litter picking day. You could offer to host talks at local events. It may be an idea to have local competitions, and local winners. Join local business clubs and discuss business and strategies with like-minded business owners. You may have a nice blend of different companies that could promote each other effectively. Networking helps build strong relationships, and it is a great way to find out about current trends in the local community. If local businesses can work together, you will all be stronger as a result.
Be more professional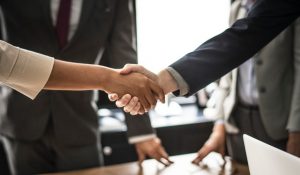 If you look the part and act the part, it goes a very long way. Ensure all your staff are appropriately attired, especially if they are going out to meet customers. They need to have the right equipment, paperwork, and attitude too, turning up to drill a wall without the drill looks exceptionally bad. Friendly staff who listen to customers are a huge bonus. This is how you get the customer to say nice things about you. And good news travels. Never underestimate the power of word of mouth. A certain air of professionalism, being present, and alert is what you need to ensure your reputation is the best it can be.  
Health, safety, and hygiene
Make sure your business units, whether it be an office, or warehouse, or shop, whatever it is, ensure you adhere to health, safety, and hygiene standards. Everything has to be ship-shape. Imagine the backlash if a customer sees a rat dropping in your cafe. It could be the end for your business. Do you think along environmentally friendly lines, do you collect water? Have you thought about having large water tanks installed outside? Think about the health and safety of staff and customers.
Ability to change
If you receive feedback from a customer and it is negative, take it on board. Perhaps you can make some changes within the company and advise the customer what you have done to improve. Having the ability to own up to any problems or mistakes you and your company have made actually means you are malleable and approachable. Being able to talk to you is something customers look for, so this original negative is turned into a positive.
Expand Your Audience 
In today's era of fast information, customers won't think twice about judging your business from the reviews available online. 
Therefore, no matter how many networking events and charity initiatives you launch, most new customers will only see the feedback left by others. And, because some customers are more vocal than others, your reviews might not always reflect your work and values. 
So, it is essential to increase your reach and attract more new customers who can look at your business with fresh eyes and are able to help you expand your customer base. For this, it is essential to find tailored small business SEO packages and marketing campaigns that can communicate the right message to the right people!