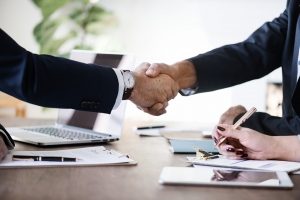 Now this is easily done. Being professional is just one of the sides to business that everyone focuses on. People like to think that a professional business is what the public want to see, but we think it's fair to say that this is not the way that the world is working at the minute. We're going through a really revolutionizing time for business, and that's largely to the generation that's being raised at the minute. It's such a modern era of business that's being created, with the vibe totally changing. People are now more bothered about the businesses that are really making a difference to the world, with that youthful vibe that this generation needs. So it's rapidly evolving into an era where it's ok for a business to be a bit quirky and modern, and do things out of the normal scope of business. So you've got businesses making collaborations with famous artists to attract attention, a form of marketing that didn't really exist until not long ago. You've also got the companies who are making their offices so super fun, that people are piling into to hand in their resumes. So, we're going to try and teach you to be a little more like that, rather than being too professional that you're moving into boring territory!
The Side Of Professionalism People Are Looking For
Being professional is not all about sticking to the books, and doing everything that the old school ways of business would have taught you. Being professional is about showing your customers that you are loyal to them, and the public that your business is one to be trusted. But with this, you don't have to be a business that's rather bland. By that, we mean one that's just lost in the sea of businesses that's already out there, offering the same services or products that hundreds of others do, in exactly the same way. Which is why it's important to remember that you can revolutionize the business world, and do all that you can to make your business stand out, without losing that professional edge. You just need to focus on the areas inside your business, professionalism can really be focused on.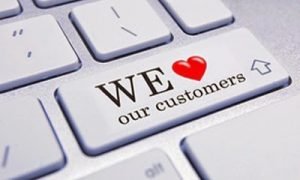 The perfect area is with your customer care, and how you deal with that. It's the one area that's so easy to mess up, simply because customers can push all of the right buttons, and it's so easy to give rude responses. When everything is so hectic, it might be the case that your customers have been waiting to speak to you for so long, therefore creating agitation. When you answer, you're stressed from the stress of the office, and the system just doesn't work. So it might be worth looking into call answering services, which will allow the calls to be answered seamlessly, and everything just flows so much quicker. It's little processes such as this that you can put in place to greatly improve the professionalism of your business, without making the exterior super serious.
Where Some Are Really Failing
There are definitely some areas of business where managing directors and CEOs are seriously failing. But the worst of it all, is that a company who is seriously failing with professional elements of their business, just won't see it. So, the main area that people are really failing, is with the finished product or service that's being provided. A business can look impeccable from the outside, but when the end product or service is seriously a shambles, it's so easy to completely ruin reputation. But we also think it's healthy for a business to go through a phase where people are noticing that the end product, just isn't up to scratch. Constructive criticism is one of the best things in the world, even if some of you might find it a little hard to take. But it's only going to be constructive if you act on it, and when you do act on it, you're bringing that professional side to your business. So if you feel as though you're not getting people raving about your product or service like you would have expected, it might be worth doing some market research, that you can then constructively work on to all round improve your business!
Small Businesses Need To Try This!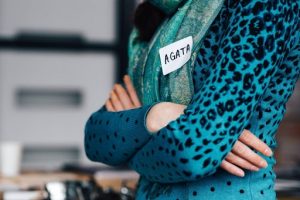 There are so many things that a small business won't even consider trying, through fear of it being too big of a step, or too much of a financial burden. But toying around with different strategies, to find one that works perfectly, is essential for a small business. So, one tried and tested strategy that you could put in place, to ensure that you're staying on the right side of the lines in terms of professionalism, is related to what you're doing in the office. As a small business, more often than not, there will only be a few people in the office. Now this is where it becomes hard to maintain professionalism, simply because there's no structure or protection for your employees. So it can be easy for the both of you to step out of line, without someone to turn to. So it might be worth setting up a small HR department, with someone working part time, and even remotely. It's great for giving you that support system that both you and your employees need, without having to invest in a full time employee. As the business grows, you can expand this section of it!
Keeping Your Business Ultra Modern
Finally, we think it's important that you're armed with a way to keep your business ultra modern, to keep up with the current business trend. One thing you can do, is focus on the way you're behaving as a CEO. You need to have the funky, modern, and upbeat vibe that so many others have. The more you try and implement that, the more fun you start to have. When you start to revolve your business around fun, great things happen. Your employees feel more relaxed, your customers feel more welcomed, and it's just a better business to be running!