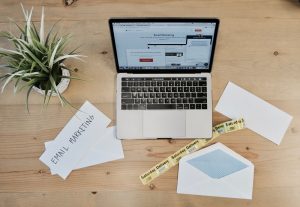 You would think that direct mail marketing would be a thing of the past by now. After all, most people barely have the time to rifle through the spam folders of their email. Why would they go the extra step and physically open a piece of mail sent by a stranger?
As daunting as the idea may be, direct mail marketing still works surprisingly well. 56% of consumers say their trust in a brand has grown as a result of direct mail marketing. Moreover, 655 of consumers purchased a product or service as a result of direct mail marketing. Those odds aren't too shabby for 2020. If you're looking for a tried-and-true method of establishing credibility with your target audience, direct mail marketing is an excellent option to choose.
But if you're a small business, it might not be easy to know where to start. You have another great option in addition to direct mail marketing: EDDM. EDDM stands for Every Door Direct Mail, and it's a direct mailing service that periodically sends fliers, coupons, and announcements to your target audience. Better yet, you can narrow down your target audience to a laser focus; sort by age, gender, income bracket, education level, and household size. The United State Postal Service offers this fabulous direct mailing option, so take a look into it today.
However, the choice ultimately comes down to your priorities as a small business owner. How flexible do you want your campaign to be? How many options would you like to be able to choose from? Getting clear answers to these questions before you start your next mail marketing campaign can help you decide what will work best for you.
Now we're going to talk a little bit about what you should look for in a direct mail marketing service.
The equipment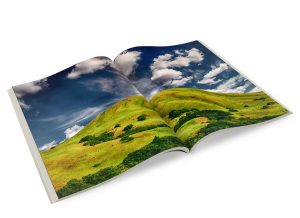 You'll want to go with a direct mail provider who can help you bring your ideas to life. Of course, you can't do that with outdated or limited printing equipment. Only the latest data-processing abilities will do, too. Look for providers who have large-format presses, digital sheet-fed color, web offset, and color continuous form inkjet.
The discounts
Going with a provider that gives you discounts for large orders is a great way to maximize your campaign outreach on a budget. If you can't find a provider who can do this exclusively for you, consider commingling. Commingling is when you mix in your direct mailing pieces with other direct mailing pieces. That way, you'll still get your campaign pieces out there on a budget. You could also go with co-palletization, which is when you mix trays of your mail pieces with other trays, instead of mingling the individual pieces together.
Variable data printing
Personalized mail makes a mark. At least, that's what 84% of consumers will tell you. Choosing a direct mail provider who can personalize your pieces through a process called variable data printing will make your life a lot easier. You'll be able to customize your pieces without wasting a huge chunk of time.
If you're on the hunt for a direct mail provider who can deliver the results you want, look into Action Mailing & Printing Solutions. Visit their website to check out their list of services.